Earn Sign-up Bonus – 10 Best Crypto Platforms
There are several platforms that offer endless rewards, bonuses, and features as a marketing drive. Therefore, this article shortlisted several platforms that provide their users with sign-up bonuses to earn free Crypto. Go through our list of the Best Place to Earn Sign-up Bonus and start earning on the go.
Summary
eToro : Earn UPTO $50
With a current count of reaching a total of 23.2 million registered users at the end of the second quarter of 2021, eToro is one of the most trusted platforms for all cryptocurrency traders and investors for performing trading activities. For all the new users, they offer a welcome bonus of $50. One of its best features includes access to a free demo account it provides to all its users.
eToro offers several ways to trade, including leverage as well as low fees and commissions, which are sure to rank high with users. The Premium version of this application is for all the traders interested in professional crypto exchange, eToroX. Mapped out for industrial-grade, corporate world, and algo trading investors, it provides the backing of eToroX, plus various distinctive features ideal for professional crypto traders.
Also, read eToro vs Robinhood: Which is Most Legit Crypto Exchange?

Hi.com – Earn 1 Hi Dollar Everyday
Launched in the year 2020, Hi.com is gaining more and more popularity with every passing day. Hi provides its users with a platform to enjoy digital banking systems to purchase, earn and send cryptocurrency and cash in no time and without charging any transaction fees.
This platform offers its users hi dollars as a bonus when they sign up via their favourite chat app with the help of referral programs, win daily rewards, and even hold their cryptocurrency in their account. In addition, if you pay for the Premium membership, you can claim other benefits like giving a chance to its members to chase their passion by providing them with online classes taught by award-winning chefs, writers, and performers. To learn more, read Hi Dollar Review: Is it just another Scam?
Also, read How to Earn Free Crypto every day with hi Dollars?
MoonXBT : Earn $160 Sign-up Bonus
Founded in 2021, MoonXBT is a young cryptocurrency contract trade platform that has done a pretty great job in establishing an astounding global network because of the transparency it offers and the platform being well structured.
The platform provides features that include a multi-screen trading view, taking profit and stop-loss settings, simultaneously maintaining a sorted and lucid trading environment. Since it is a new platform, it gives a sign-up bonus for signing up, up to $160. Moreover, due to its interactive interface, trading on MoonXBT is easy; once you've completed the process of sign-up.
Read our MoonXBT review to know more.
Also, read MoonXBT Copy Trading: The best way to Automate Crypto Trading?
Bingbon: Earn $100 Sign-up Bonus 
A FinTech company established in 2018, Bigbon offers services for both cryptocurrency spot & derivatives trading. Furthermore, It is one of the best social trading platforms, which gives its users access to a various excellent list of features which include Instant Crypto trading, Demo account, Automated Trading as well as traditional markets. Furthermore, Bingbon gives its customers task-based new user rewards as soon as they sign up. In addition to this, This platform put forward an extra welcome bonus of $100 for every new user, which is comparatively a lot more than the other platforms. To learn more, read BingX Review: Is it the Best Crypto Social Trading Platform?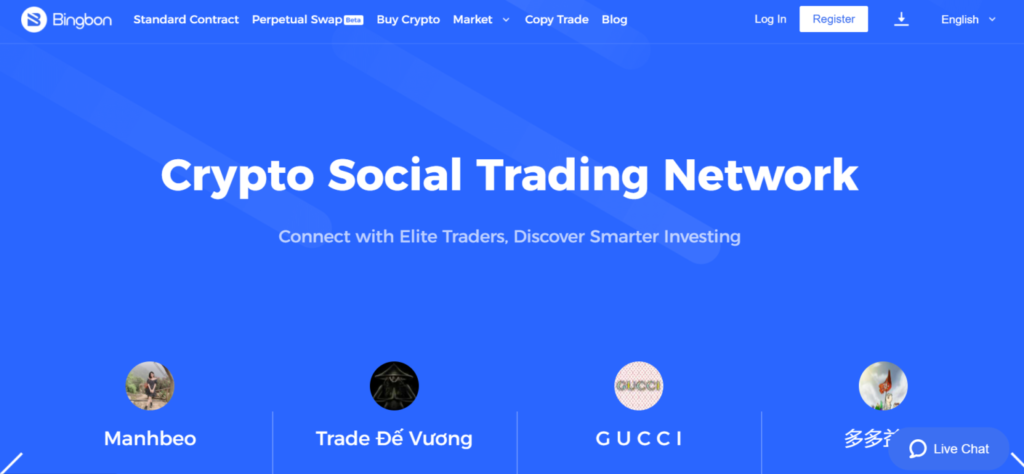 Also, read Bingx Copy Trading: How to Get Started?
Celsius Network : Earn $50 Sign-up Bonus
Celsius Network platform is the one that is most compatible with the new crypto traders and investors. From a user's point of view, it can act both as a savings account as well as an investment portfolio. The great advantage of being a Celsius user is that the users get a weekly earnings payout just for holding their assets and coins in their Celsius wallets. Further, they offer low-interest loans and a paid feature so you can send coins to your loved ones without any transaction fees. Likewise, the eToro platform allows users to claim their free Crypto of $50 by just signing up on this platform.
Also, read Celsius Network vs BlockFi vs Hodlnaut | Interest Rates, Fee and Risks
Coinbase : Learn and Earn UPTO $100
Coinbase, a US-based crypto exchange, went public and was valued at more than $100 billion. Unlike other platforms, it is a regulated cryptocurrency exchange platform that was established back in 2012. Coinbase promotes and encourages its users to learn about Crypto, including its various assets and trading methods, both for free. In addition to this, they give their users some amount of crypto assets for free when they complete these courses.
Its premium version is the Coinbase Pro which provides superior options available for advanced level traders. Moreover, the user is welcomed with a $10 free Crypto bonus when completing their sign-up process.
Read our Coinbase review to know more.
Also, read Coinbase Staking – Earn staking rewards on your Crypto
KuCoin: Earn $500 Sign-up Bonus
Millions of users from over 200 countries trust Kucoin with their investments in the crypto industry. It is one of the safest, easy to use, and has an impressive array of crypto services like trading, fiat onramp, passive income, crypto crowdfunding, etc. Its users can earn Crypto by lending or staking through its Pool-X.
Furthermore, This platform comes under those who charge the lowest fees in the market and have their Kucoin Shares (KCS) tokens. Another interesting feature that attracts users a lot is that it allows people to trade anonymously. However, if the user verifies their account, they would use and enjoy more features. The beginners are rewarded with a sign-up bonus which can go up to $500, but they need to complete their verification process.
Read our KuCoin review to know more.
Also, read Kucoin Trading Bot – Automate Your Trades
Gemini : Earn $10 Signup Bonus
One of the most popular US-based crypto exchange platforms is the Gemini, founded way back in 2014. Moreover, their product is known as the "Active Traders" for advanced level trading and Gemini trading for beginner level traders.
Apart from that, it also supports the other products including, Gemini custody, Gemini wallet, Gemini Pay, and Gemini Clearing. In addition, the users can earn up to 7.4 % interest on their Crypto with the Gemini earn feature. Gemini crypto exchange also has its coin, "Gemini Dollar." Similar to other platforms, it has a sign-up bonus of $10.
Read our Gemini Review to know more.
Also, read Gemini vs Coinbase | Which is the Best USA Crypto Exchange?
Nexo : Earn $10 Signup Bonus
Emerging as a unique crypto lending platform that allows the trader to earn interest on your cryptocurrency investments. It is similar to a traditional savings account, except there is no maintenance fee or withdrawal fee that is charged.
Furthermore, Nexo has a lot to offer when it comes to education which includes youtube demonstration which gives you access to youtube tutorials, crypto news highlights, and lastly, the Nexo's official company blog that is also regularly updated with information on the volatile cryptocurrency market and how the platform is expanding and altering itself to the needs of the investors. In addition, there is a $10 sign-up bonus reward that awaits every new user.
Read our Nexo card review to learn more.
Also, read Nexo Card Review: Is It the Best Crypto Card?
ZenGo : Earn $10 Signup Bonus
Zeno platform is a keyless non-custodial wallet supporting multiple cryptocurrencies. Similar to Nexo, it also acts like a savings account where you can earn for holding Crypto in that wallet. Further, you can glance and track all your investments so that the user can follow their portfolio and market data over time. It offers its users USD 10 on the user's first purchase and even earns more free Crypto by referring and inviting their friends. In addition, they entitle the user with a bonus of free Crypto of $10 for every new user that signs up on that platform.
Best Platforms to Earn Sign-up Bonus: Conclusion
These are the unclaimed benefits that mostly go unnoticed by most people, so the advice is to claim it so that the user can have extra cash to put into the crypto market directly. Every platform offers its own set of features which attracts users; however, it is crucial to consider which one suits you the best as it is going to affect you in the long run, so we have shortlisted all the best platforms for you to decide which one suits you the most.
Frequently Asked Questions
Q1. How to earn Crypto for free? 
A1. One of the easiest ways of gaining free Crypto is by signing up on platforms like Kucoin, Moonxbt, Bingbon, etc. 
Q2. Are Verifying accounts necessary to gain free Crypto? 
A2. Yes, for most of the platforms, it is vital to complete the process of verification of the account that includes KYC so that free Crypto is deposited in your account. 
Q3. What points are to be considered before making a new account on any platform? 
A3. Even though there are numerous ways to earn extra cryptocurrency for free, you should not let the temptation of freebies force you to create an account. The cryptocurrency market is volatile, every new investment has to be taken into consideration and be analyzed, and you should only ever put in what you're OK with losing. 
Also read,