Today, we will review the Opolo hardware wallet that is doing just that. A hardware wallet that is user friendly and offers excellent security features. Yes, we are talking about OPOLO wallet, the next big thing in the market. Read out this Opolo Review for more details.
An EAL6+ certification for software and hardware
For those of you who aren't familiar with EAL+ certifications. EAL+ certifications are security audits that assign devices with a number between one and seven, in which 1 is the lowest score a device can achieve, and 7 is the highest.
Those who score one are more prone to cyber-attacks and less likely to keep your cryptocurrency safe. However, devices with a score closer to seven, offer high-security standards that are near impossible to crack.
OPOLO wallets have an EAL6+ certification level for both software and hardware. This means that the device is safe from cyber-attacks and is safe in case you physically lose your device. Right now, OPOLO wallets are the only device in the market, which has EAL6+ certification for both its software and hardware.
The safest password and passphrase entry
Passwords and passphrases make a device more secure and near impossible to crack. In OPOLO hardware wallets, the passphrase is never saved on the device. This means that even if an individual other than yourself comes in contact with your device and has access to your password. They still cannot access your device.
OPOLO hardware wallets allow its users to set passwords and passphrases as long as 127 characters. The significance of this feature is that longer the passwords or passphrases are, the harder they are to guess. Moreover, a user only gets a limited number of tries at cracking this password and passphrase. After this, the device will automatically lock itself for good.
You can still get access to your account, by buying a new OPOLO hardware wallet and entering your details.
A 3.2-inch touch-screen interphase
OPOLO hardware wallets have a 3.2 inch LCD touchscreen, which allows you to enter your passwords and passphrases with ease. This is much easier than using small screen wallets with buttons to enter your keys. Moreover, it makes the device feel like a small mobile phone. The familiarity with the mobile is quite nice and makes you feel more at home with the device.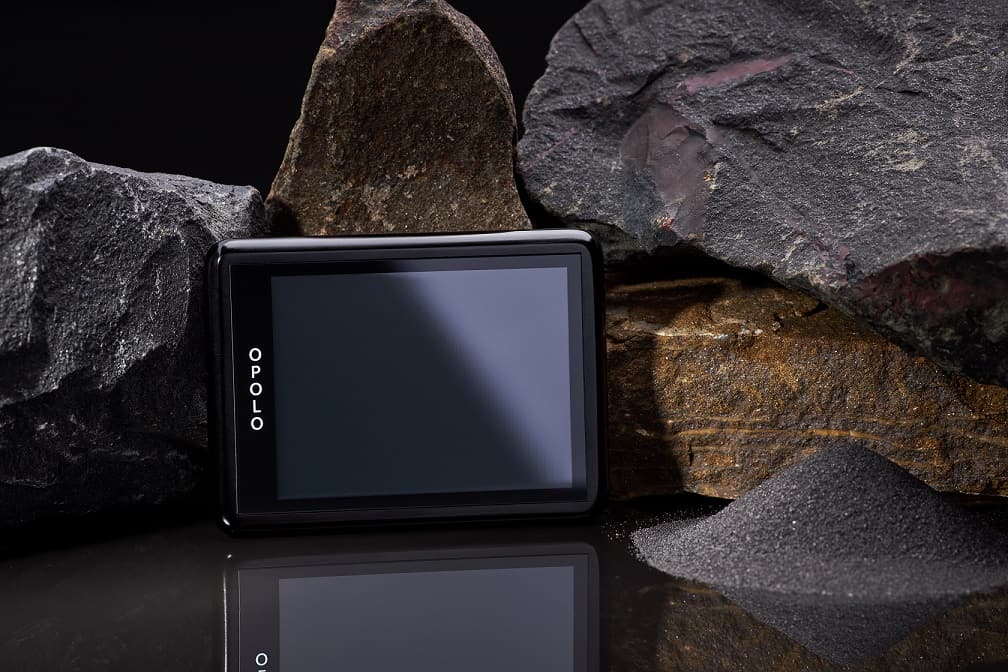 This feature however was also an absolute necessity. The reason being that OPOLO hardware wallets allow its users to set 127 character passwords and passphrases. This would be a difficult and time-consuming process if it weren't for the interactive touch screen.
Integration of over 109 coins and thousands of tokens
One of the most daunting and time consuming tasks is downloading crypto wallets and integrating the coins to your device. There are so many cryptocurrencies in the market, with new ones emerging every other day. OPOLO hardware wallets have over 109 coins and thousands of tokens already integrated into its device. The team says they plan to integrate new coins into their system with every new update.
This allows for a more user friendly interface, as users do not have to waste time downloading and integrating their hardware wallets to support different currencies. Moreover, this feature also allows your device to be more secure. New users that are not that familiar with the crypto world are more likely to download these wallets from untrusted sources.
Secure Element(SE)
A secure element chip are the chips that are also used in credit cards and debit cards to prevent any data leaks. This chip performs functions of encrypting your data and handling secure payments. A secure element is like a vault, which protects your digital currency against any malware attack. OPOLO hardware wallets have both SE and EAL6+ security. This makes the OPOLO wallets one of the safest in the market.
Magnetic mnemonic backup storage
The users of OPOLO wallets get five magnetic mnemonic backup cards. To secure your backup, all you have to do is swipe these cards behind the device. After, you have swiped your cards behind the device. Your backup data is saved on these cards. To restore your data, you will need 3/5 of these cards.
Opolo Review: OPOLO application
You can download the OPOLO hardware wallet application on your IOS, Android, MAC, Windows, and Linux systems.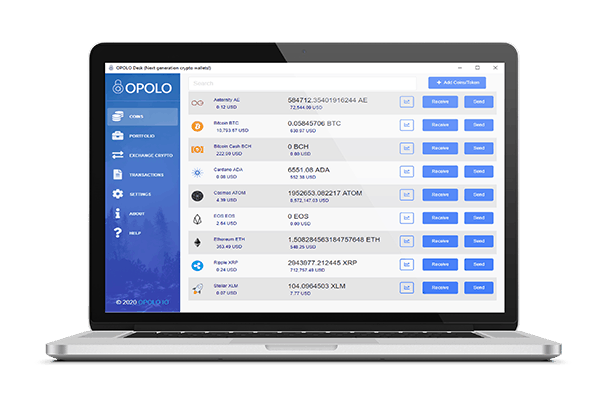 OPOLO Review: Hardware Wallet Specification
| | |
| --- | --- |
| SE | Secure Element with CC EAL6+ Certification |
| DIMENSIONS | 89.2 Mm X 66.4 Mm X 9.5 Mm |
| CONNECTION | USB Type C (V0), USB Micro (V1) |
| TOUCH DISPLAY | 79 Mm X 56 Mm |
| WEIGHT | 79 G |
| CPU | Embedded ARM Processor (CORTEX- M4) |
OPOLO Review: Pricing
The best way to buy the Opolo wallet is to buy Opolo Wallet bundles, which comes with all the things you need with a hardware wallet. For example, these bundles contain paper cards, USB cables, Backup cards, card blockers, etc.
You may also interested in: