Key takeaways: The Financial Stability Board (FSB), a global regulatory body overseeing financial institutions from G20 economies, has issued a
As part of a deal with the US Department of Justice involving the cryptocurrency exchange Binance, Changpeng "CZ" Zhao entered a guilty plea to one felony charge.
Key takeaways: In a recent development, Ethereum's co-founder, Vitalik Buterin, has proposed a comprehensive redesign for the Ethereum network, aiming to address persistent performance issues
Key Takeaways Cryptocurrency mining company Hive Digital Technologies is expanding its global presence with the acquisition of a property and data center in Boden, Sweden. The
Read More...
Key Takeaways In a startling twist, Inferno Drainer, a well-known player in the phishing scam arena, has officially called it quits, marking the end of an
Read More...
Key takeaways : In the ongoing legal drama surrounding Binance founder Changpeng 'CZ' Zhao, the Department of Justice (DOJ) has intensified its stance, advocating for travel
Render Token (RNDR) is a decentralized GPU rendering network that allows users to exchange GPU power for digital content creation. RNDR is powered by the Ethereum blockchain and OTOY's OctaneRender,
Bitcoin (BTC) has been on a great surge lately! It is galloping towards greater levels and higher price charts. In this article, we will analyse and try to find out
Ethereum (ETH), the second-largest cryptocurrency by market capitalization, has surged above $2,000 on Thursday, Nov. 16, 2023, after a series of positive news and developments. The ETH price has increased by
Key Takeaways Netherlands-based cryptocurrency exchange Bitvavo has received regulatory approval from France's Autorité des Marchés Financiers (AMF) to operate as a digital asset service provider,
Read More...
Government prosecutors in the US are attempting to prevent CZ from departing the nation due to fears about his possible danger of escape.
Read More...
Key Takeaways In the latest decentralized finance (DeFi) exploit, KyberSwap Elastic, a decentralized exchange (DEX) under Kyber Network, faced a security incident resulting in the
Read More...
SBF will remain behind bars after his legal team was unable to persuade an appeals court in the US to grant him release while he challenges his conviction.
Read More...
Key takeaways: Grayscale Investments has taken another step in its quest to transform its Grayscale Bitcoin Trust into a spot bitcoin exchange-traded fund (ETF). A
Read More...
Key takeaways: In a shocking turn of events, the HECO Chain ecosystem recently fell victim to a significant security breach, resulting in the unauthorized transfer
Read More...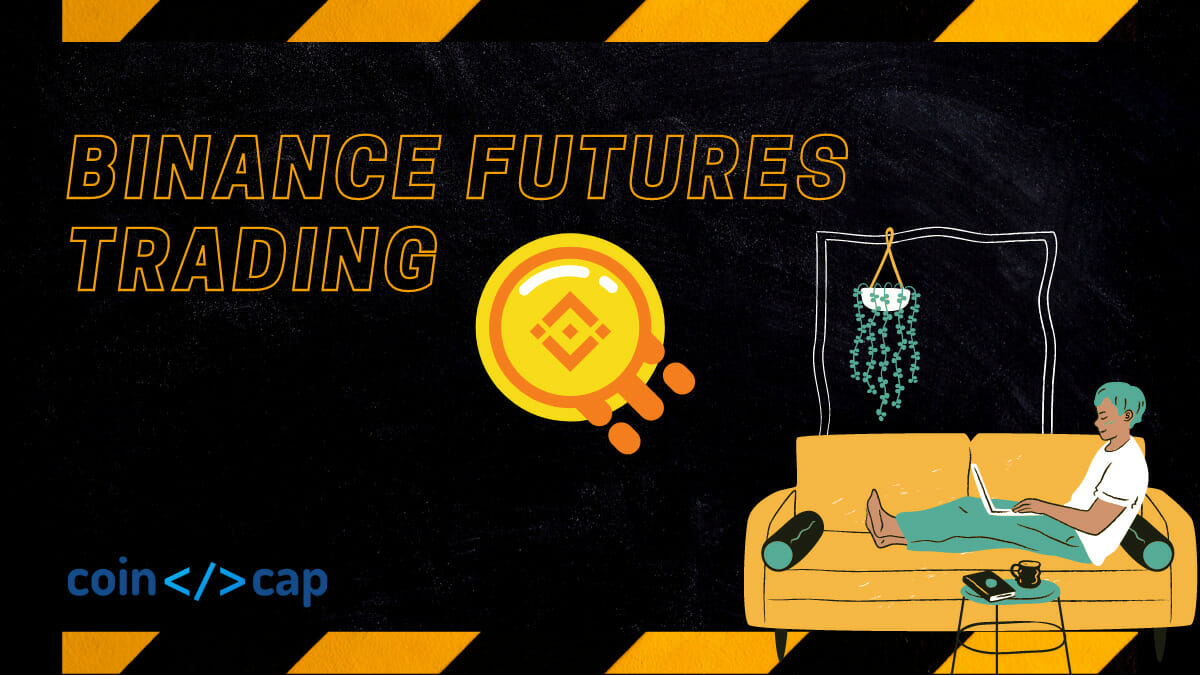 Binance is the largest crypto exchange globally in terms of daily trading volumes. Hence, this article discusses how to hedge, trade, and do a deep dive in Binance futures trading
This article shall throw light upon how to buy VeChain tokens. Furthermore, we shall discuss various cryptocurrency exchange platforms that facilitate VET purchase and how we can buy VeChain Token on
When it comes to cryptocurrency lending, tons of factors equate to a good earning profile. Also, the borrowing part of the lending ecosystem is almost always missed out on. Therefore
Key Takeaways The Blockchain Association, once again, is rallying behind six plaintiffs in their legal battle against the U.S. Treasury Office of Foreign Assets Control
Read More...
Key Takeaways Kraken, a major cryptocurrency exchange, is facing legal action from the U.S. Securities and Exchange Commission (SEC), which alleges that the platform operated
Read More...
Key takeaways : In a recent legal development, Atomic Wallet, the non-custodial cryptocurrency wallet, is making headlines as it seeks to dismiss a $100 million
Read More...
key takeaways: In a groundbreaking move, cryptocurrency exchange OKX and stablecoin issuer Tether have jointly announced the freezing of $225 million in stolen USDT, marking
Read More...
Key Takeaways In a recent security breach, Taipei-based trading and venture capital firm Kronos Research experienced unauthorized access to its API keys, resulting in the
Read More...
Decentralized exchange dYdX was compelled to pay $9 million in user liquidations out of its insurance fund.
Read More...
Key Takeaways Amid delays in SEC decisions on spot Bitcoin exchange-traded fund (ETF) applications by Franklin Templeton and Global X, BitGo's CEO, Mike Belshe, remains
Read More...
WeekInFocus is your ally in plugging in the gaps in the news you might have missed during the course of the previous week. Beyond that, it serves as a catalyst for your professional and personal development by introducing you to new ideas and exciting job opportunities. Join us in accepting both what is occurring and what is conceivable.
Read More...
The financial regulator says that to better safeguard investors, guidelines for companies listing and delisting cryptocurrencies have been strengthened.
Read More...
Commerzbank announced on November 15 that local regulators had awarded the bank a license to handle cryptocurrency.
Read More...
A group of Tornado Cash users filed an appeal in federal court in response to a decision that supported the US Treasury Department's decision.
Read More...
Key Takeaways In a recent turn of events, the cryptocurrency industry experienced shockwaves as a fake application sparked a massive price pump and dump for
Read More...
Key Takeaways Hong Kong-based institutional cryptocurrency asset custodian, Hex Trust, has secured a Virtual Asset Service Provider (VASP) license from Dubai's Virtual Asset Regulatory Authority
Read More...
dYdX (DYDX) is a decentralized trading platform built on Ethereum that allows users to trade a range of crypto assets, including perpetual futures contracts and
Read More...
Winter is coming, and so is the opportunity to invest in some of the hottest cryptocurrencies in the market. Here are the top five cryptos
Read More...
Key takeaways : In a significant development, Crypto.com proudly announced that its Dubai entity, CRO DAX Middle East FZE, has been granted a Virtual Assets
Read More...