Key Takeaways:
Binance Coins (BNB), worth $566 million, have apparently been stolen by hackers from the Binance Bridge.
To deter the hacker, Binance Smart Chain was stopped and resumed.
Today, the BNB Chain, shut down after identifying an attack that resulted in the creation of a significant amount of new BNBs. According to the company's calculations, there has been an impact of between US$70 and US$110 million in BNB, which it is attempting to detect and limit before the intruder is able to take over the assets.
Samczsun claims that the hacker accomplished this by convincing the cryptocurrency bridge BSC Token Hub to give them just over 2 million BNB, which was valued approximately $586 million at the time.
Samczsun states that it all began when @zachxbt unexpectedly sent him the attacker's address. He noticed an account worth hundreds of millions of dollars "when I clicked on it. There was either a tremendous hack going on, or someone had ripped off a huge rug."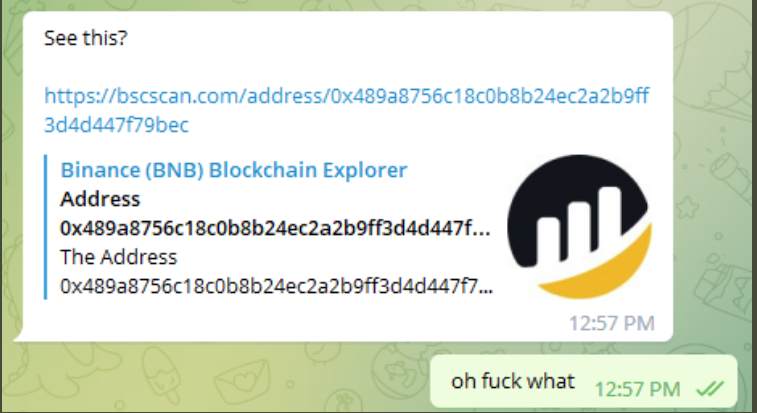 He initially believed that @VenusProtocol had been hacked once more. It didn't take long, though, to realize that the attacker had indeed deposited more than $200M USD into Venus.
But he realised that either Binance was about to launch the largest giveaway Web3 had ever seen, or the attacker had discovered a crucial fault.
The attack was detected on the BSC Token Hub cross-chain bridge, which is utilised for quick exchanges between BNB Beacon Chain (BEP2) and BNB Chain, according to Binance founder and CEO Changpeng "CZ" Zhao (BSC).
Additionally, he assured them that "your monies are safe" and promised that the problem would be resolved while pleading with them to "please give the team some time":
This is not Binance's first significant hack. The hacker stole over 7,000 bitcoins from the exchange in 2019, costing Binance almost $40 million. Although the money was never found, the business compensated customers for their losses.
The Securities and Exchange Commission (SEC) of the United States was supposedly investigating Binance, a large cryptocurrency exchange, for unregistered token sales in June this year.
The lawsuit centered on the SEC's regulatory authority over investment contracts and whether digital currencies met the criterion, particularly if they were sold to investors as a means of supporting a firm with the promise of profiting from the company's ability.