US Senator Cynthia Lummis is readying the Responsible Financial Innovation Act. She Tweeted and informed people that "It's been a long time coming, but my bill to fully integrate digital assets into our financial system is almost ready! I'm putting the final touches on it with some key advocates and partners in the Senate, but watch out for an unveiling soon."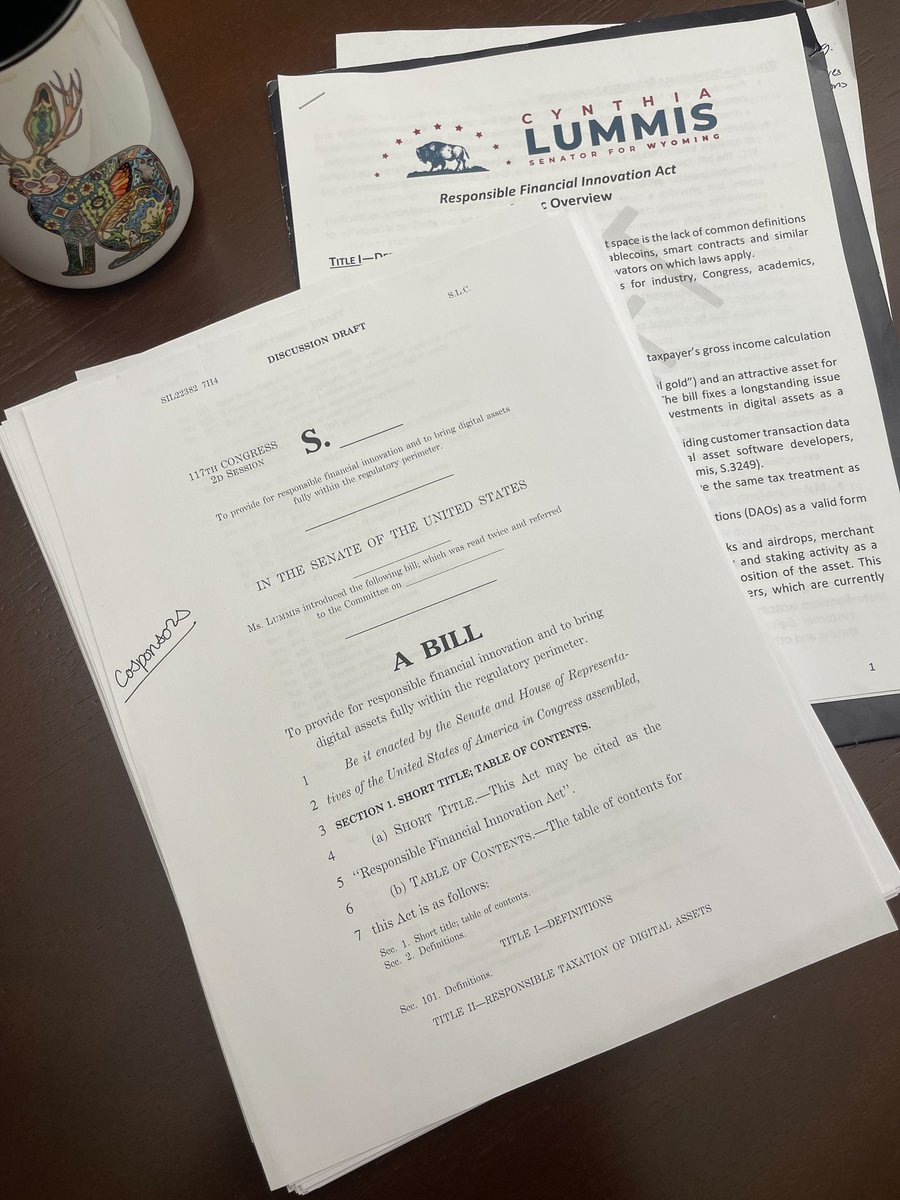 She even gave a statement on President Joe Biden's executive order on digital assets today. She wrote in her statement that It's great to see the Biden administration's growing interest in digital assets, and while I agree with the President's desire to combat money laundering and defend America's national security, I think his executive order misses the fact that the overwhelming majority of digital asset users are law-abiding and trying to make our financial system better.
Further, she wrote that if he has any doubt, he should look to Wyoming, where digital assets are booming within a common-sense, balanced regulatory framework. We
need thoughtful rules around stablecoins, and though I remain unconvinced on the need for a central bank digital currency (CBDC), I will continue to follow the Federal Reserve's work in this area closely.
She further said that I will be laying out my own thoughts on digital asset legislation imminently. Congress is ultimately the arbiter of these issues, and it's time we step up our conversations and work on real legislation.
Her support for President Joe Biden's executive order on digital assets gives a hint that her bill might be a bill that will help move the Bitcoin industry forward in the USA.