Puzzled about which crypto lending platform to choose? In this Gemini vs Blockfi article, we'll try to compare all of the features of the platforms and, most importantly, their interest rates.
Summary
What is Gemini?
Gemini is a cryptocurrency exchange, wallet, and custodian. The platform was founded in 2015 in New York by the Winklevoss twins. According to CoinMarketCap, it is now one of the top 15 cryptocurrency exchanges by trading volume. Gemini crypto exchange offers various tools to help you buy, sell, trade, or store your crypto.
What is BlockFi?
BlockFi is a US-based centralized crypto-finance company that was founded in late 2017. It supplies a variety of financial services for both private and institutional clients. Interest-earning accounts, low-cost USD loans secured with crypto, and fee-free trading are some of the offerings of BlockFi.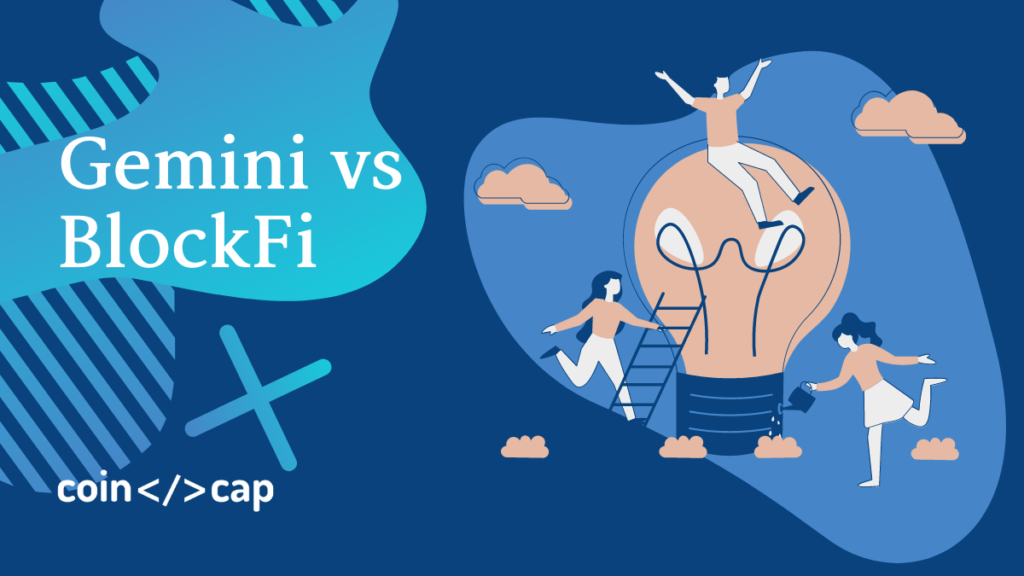 Gemini vs BlockFi: Features
Gemini
The platform offers Gemini Earn, allowing you to earn interest on their ideal cryptocurrency balances.
It offers third-party integrations as, with the help of API keys, users can connect any software tool.
The platform offers Gemini Pay through the its app.
Moreover, Gemini has its Cryptopedia educational library, where it offers a vast collection to learn about cryptocurrency.
BlockFi
BlockFi lets you borrow funds at an interest rate of as low as 4.5% in USD against your crypto assets.
Offers one free withdrawal a month.
You can set up recurring trades using automatic trading in BlockFi.
Furthermore, by earning through its lending products, BlockFi pays a stable interest rate.
BlockFi credit card offers its users a lot of rewards.
BlockFi vs Gemini: Interest Rates
Gemini Interest Rates
The Gemini Earn feature helps you get up to 7.4% interest on your digital currency. From bitcoin, Ethereum, and other altcoins, you can earn just by having your coins on the platform. In addition, you can purchase any amount of cryptocurrency after you open a Gemini account and then opt for Earn.

BlockFi Interest Rates
BlockFi Interest Accounts or BIA enable users to earn up to 8.6% interest annually on cryptocurrency deposited to their accounts. The way this works is that BlockFi lends the user's deposits to institutional and corporate borrowers, who pay an interest rate to BlockFi, which in turn pays its users.
BlockFi vs Gemini: Credit Card
Gemini Credit Card
With Gemini crypto exchange, you can earn up to 3% cashback on dining, 2% on groceries, and up to 1% on other purchases.
Offers you rewards in bitcoin or any crypto on Gemini.
There is no annual fee.
You can also customize your credit cards. Metal cards are also available in different colors.
The card number is accessible via your app as soon as you are approved.
You can also manage and freeze your card through the app.
BlockFi Credit Card
BlockFi credit card allows users to earn up to 1.5% cashback on every purchase.
On every purchase over $50,000 spent annually, you will get a cashback of 2%.
Moreover, in your first three months of card ownership, you earn 3.5% cashback in bitcoin.
No annual and foreign transaction fees.
To learn more, read our BlockFi Credit Card review.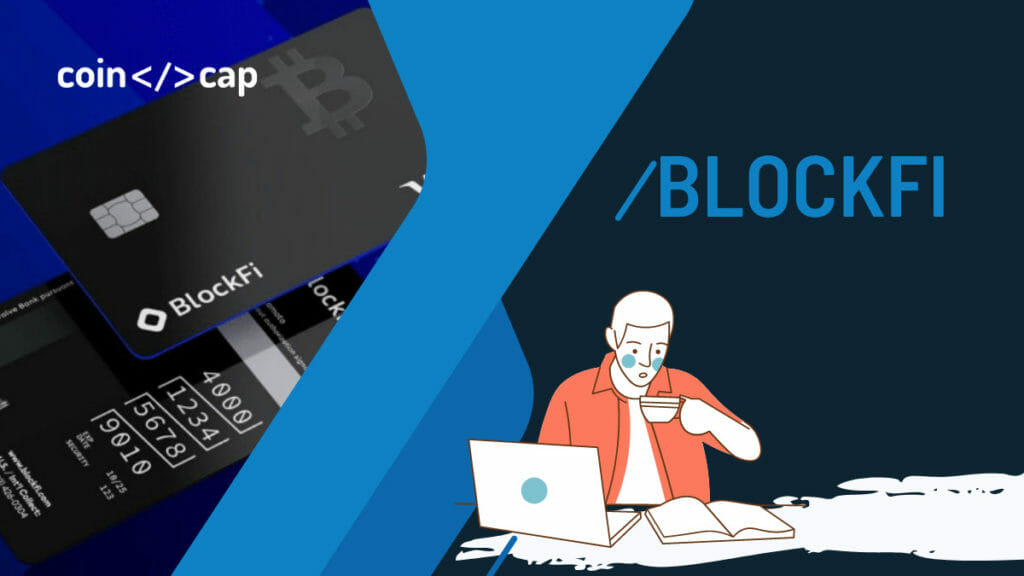 Gemini vs BlockFi: Cryptocurrencies
Gemini offers its users 30+ cryptocurrency options and supports fiat currencies such as USD, AUD, CAD, EUR, GBP, SGD, and HKD. On the other hand, BlockFi offers its users 8+ cryptocurrencies and only one fiat currency that is USD.
BlockFi vs Gemini: Fees
Gemini Fees
Gemini exchange fees is one of the highest in the markets. The ActiveTrader fees in mentioned in the table below. The platform does not charge any fees on crypto transfer; however, you're obliged to pay a 3.49% fee on transfers through debit cards.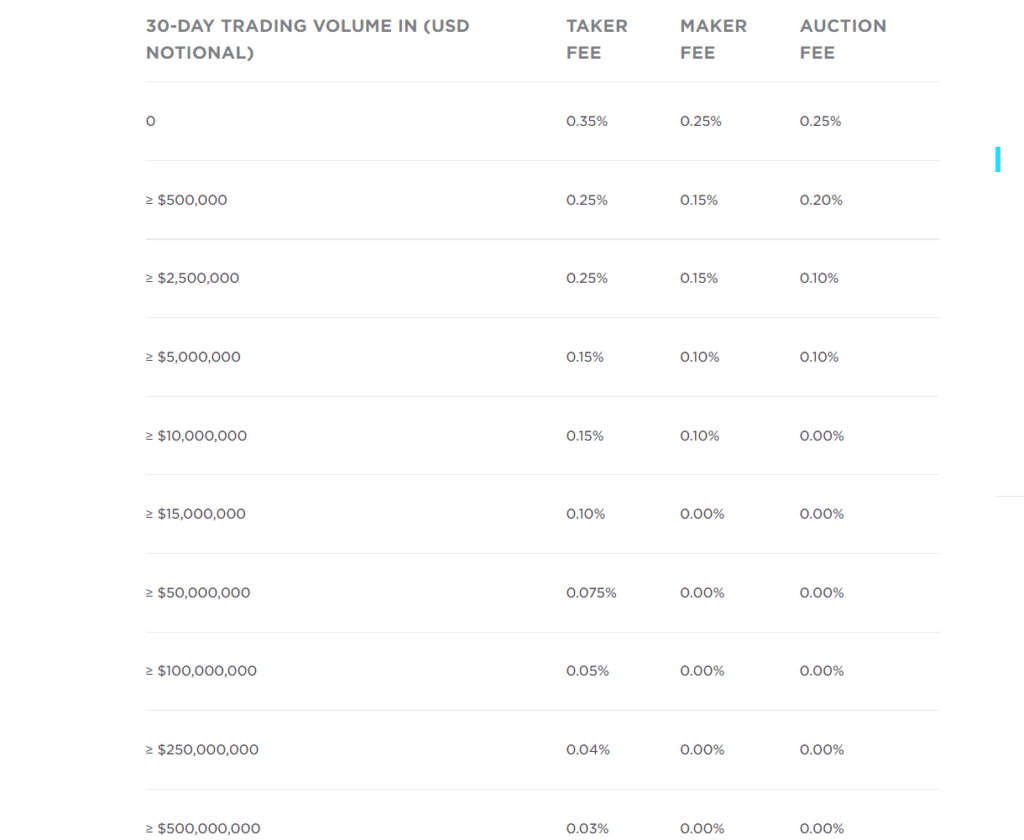 BlockFi Fees
At BlockFi, users get to withdraw their funds only once a month. For every subsequent withdrawal, the platform charges a fee.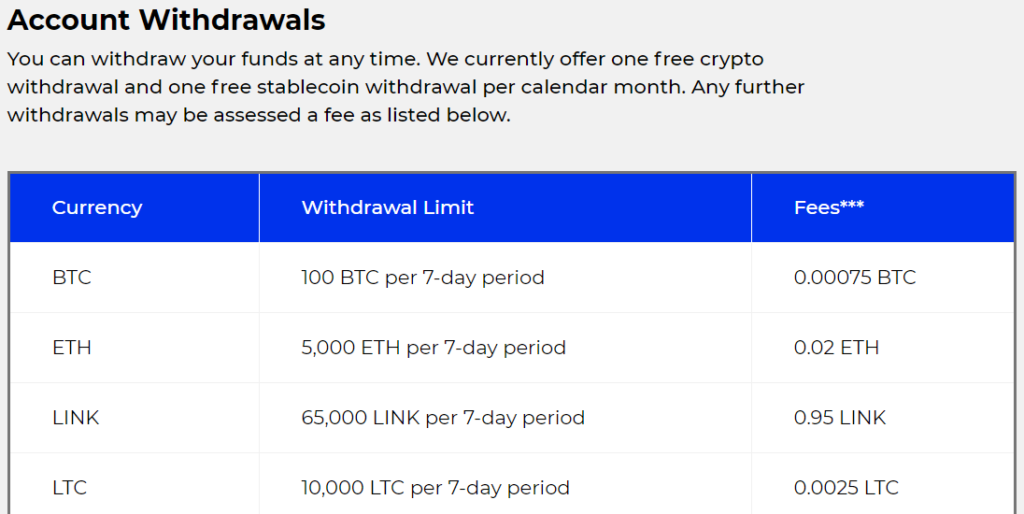 Gemini vs BlockFi: Mobile App
Users always look for convenience to trade and access their accounts from anywhere around. Gemini and BlockFi allow their users to use their platforms with the help of their mobile apps.
These platforms allow you to get started with the app in just a few minutes and start with trade. In Gemini, you can buy, sell and store your assets, while on the BlockFi app, you can also open an Interest-Earning account and earn money on the crypto you hold.
Furthermore, all functions available with the website are also available here, along with the mobile transfers and sophisticated security measures.
BlockFi app also enables the Face ID login to your app to make your accounts and withdrawals more secure. Deposits and Withdraws are via bank wire and ACH.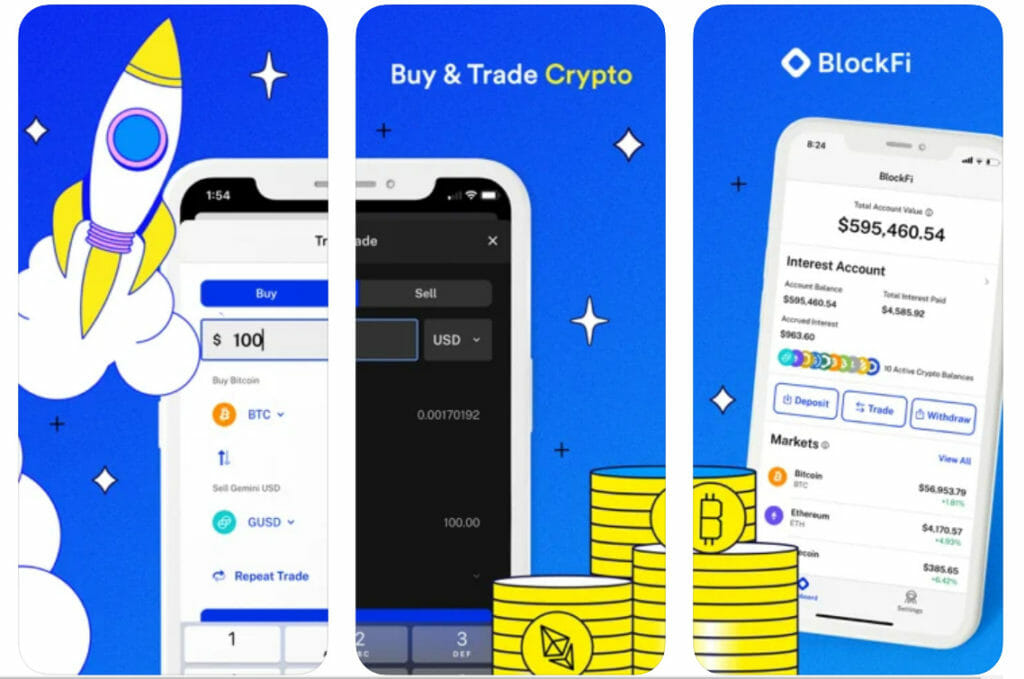 Gemini vs BlockFi: Security
These cryptocurrency exchanges ensure the high security of the user's account and data. In addition, both these platforms provide you with Two-Factor Authentication (2FA), which is required every time you enter your account or make withdrawals. However, BlockFi will also continuously request you to reset 2FA and email.
Furthermore, Gemini and BockFi both offer their users to restrict their crypto withdrawals by creating an Approved Addresses list. This will allow only those addresses which are on the list and will disallow others.
Some other Security features provided by the platforms include.
Is Gemini safe?
Yes, Gemini is a safe and secure. Below are some of the security measures taken up by the platform:
Gemini is the leader among the custodial services.
Hot and Cold Storage use HSMs, which have further achieved FIPS 140-2 Level 3 rating or higher.
Uses Multisignature digital signature scheme.
Furthermore, Gemini offers Address Whitelisting, allowing users to approve specific wallet addresses.

Is BlockFi safe?
Yes, BlockFi is safe to use. The platforms offers several security features which are mentioned below:
BlockFi provides you with a list of email addresses they use. If you receive any mail outside of it, just contact them.
There is PII verification which will make sure that you are the one that is using the account and there is a valid withdrawal.
Face ID login is available for mobile app users.
BlockFi vs Gemini: Referral Program
Gemini Referral Program
Gemini referral program allows you to share the referral link by heading to the "My Account" section. Your friend needs to trade $100 within the first 30 days of registration to qualify for the referral. Once done, you and your friend will receive a $10 BTC credit in your Gemini account. In addition, you'll get to know about your friend who joins via email for a Gemini exchange referral.
BlockFi Referral Program
Every friend that signed up via your shared referral link and deposited $100+ worth of crypto to their BlockFI Interest Account will get the reward. This will be a one-time BlockFi bonus of $10 in BTC. There's a need to hold the qualifying balance for both of you to get a prize. You'll earn a $20 BTC bonus after five qualifying referrals.

Gemini vs BlockFi: Customer Support
The customer support of both platforms is quite impressive. In addition, they have their own set of FAQs and how to get started with their platform.
Gemini exchange customer service is above average. The platform needs you to submit all their requests through a link in their support. You are also supposed to specify the email address referenced to your Gemini digital currency exchange account for fast service.
BlockFi customer support service, on the other hand, provides you with an AI-powered smart assistant to solve your problems. Moreover, there's phone support available for active clients, but it is only recommended when you have urgent queries.
BlockFi vs Gemini: Pros and Cons
Gemini
BlockFi
Pros:
– Low minimum purchases.
– Cryptopedia educational library.
– Earn interest in cryptocurrency balances.
– Limit orders30+ cryptocurrencies.
– Gemini Credit card.
Pros:
– Competitive interest rates.
– Security focussed.
– Easy borrowing process.
– Limit free withdrawals from interest accounts.
– Monthly two free withdrawals.
– BlockFi Credit card.
Cons:
– Expensive fee structure for small trades.
– No margin and copy trading.
– Long verification process.
Cons:
– Lengthy withdrawal process.
– Short track record.
– Lengthy verification process.
Also, read 5 Best BlockFi Alternatives to Consider.
Gemini vs BlockFi: Conclusion
BlockFi offers relatively high APY than Gemini despite being a new company. Thus, BlockFi is a solid platform for growing your crypto holdings passively. However, withdrawing money from the BlcokFi account may take up to several days, so you have to be patient when deciding to withdraw your funds.
Gemini is packed with features and provides outstanding security and compliance, especially for US customers. However, these will cost you relatively high fees and a tedious identification process. So before handing over extensive and personal information, check whether you are eligible for opening an account with them. Moreover, the platform is much secured and ensures excellent customer support.
Frequently Asked Questions
What is Gemini Pay?
Gemini Pay allows you to pay with cryptos in a simple, secure, and accessible manner. You can spend these cryptos in 30000+ retail locations across the US. Furthermore, there is no transaction fees. Users can just download the Gemini Mobile App and tap at the pay icon present on the bottom of the screen to make transactions.
How to set up recurring trade at BlockFi?
You need to fund a BlockFi Interest Account.
– After that, set a frequency for your recurring trade. Users can either do it daily, weekly or every month 1st or 15th.
– Choose a stablecoin you want to sell.
– Choose a cryptocurrency you want to buy.
How does BlockFi work?
BlockFi produces revenue on resources held in Interest Accounts by loaning them to trusted institutional and corporate borrowers.
How can someone signup for an institutional account in Gemini?
You are eligible to create an institutional account if you have an IRA/ Trust account and represent a business. First, you will get an onboarding questionnaire, and after submitting it, one of their team will contact you to guide you through the following steps.