Crypto trading involves speculation (making intelligent guesses on where the market is headed), akin to Gambling (playing poker with other traders). Yet, unlike Gambling, day trading crypto is neither as fun nor easy as just placing bets! It is stressful and tedious to manage your crypto investment, which can otherwise bounce up and down in value, every second or even thousandth of a second, without any discernible pattern.
Even if a knowledgeable friend or an expert trader were to give you a tip, by the time you'll act on it, markets would have changed, rendering it useless.
Also read, 5 Best Copy Trading Apps in India [Important]
Crypto Trading Bots
It was only a matter of time before this problem was turned into an opportunity and crypto trading bots revolutionized the entire day trading crypto scene. This ingenious software runs in the cloud, so is always on and never sleeps. It monitors the markets to buy, sell or exchange cryptocurrency assets in real-time, leveraging even the slightest time zone/price differences, thereby making short-term profits.
Now, there are tons of trading bots available that you can buy, capable of executing trades, each specific to a market or armed with a strategy to earn profits. The developers of these bots too are making a ton of money, not just selling a huge variety of trading bots but also claiming a share in trading fees, kind of like royalty.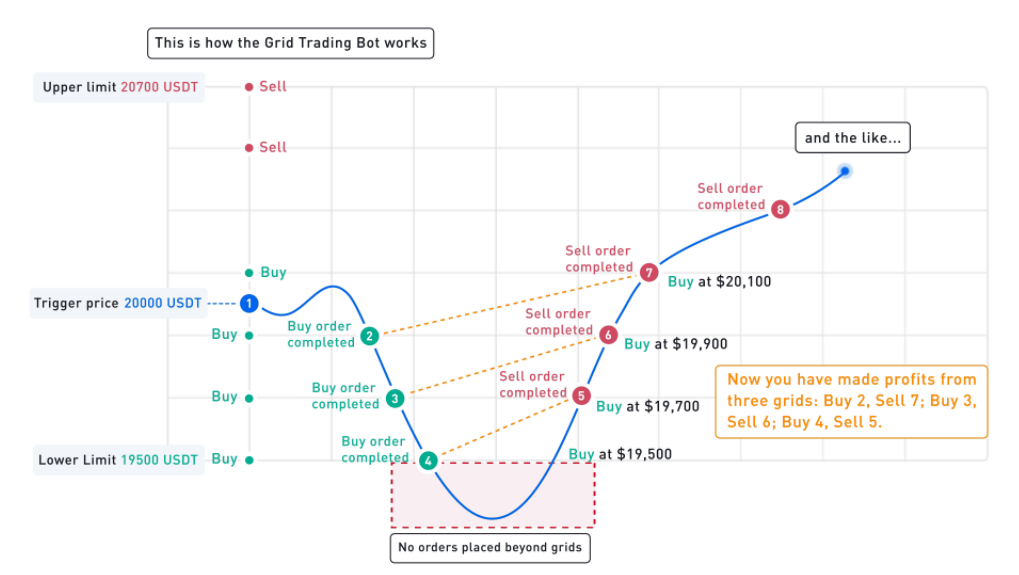 So now, before choosing a trading bot, you're expected to know and understand:
principles of cryptocurrency trading strategy (Complexity Level for Beginners: Super-Hard)
what options or settings are available for day trading crypto in the bot (Complexity Level for Beginners: Medium to Hard)
familiarity with practice and analysis tools e.g. backtests, paper-trading etc. (Complexity Level for Beginners: Medium to Hard)
understanding limitations of bot to operate across cryptocurrency exchanges, asset types and strategies (Complexity Level for Beginners: Hard)
Also read, 4 Best Free Open Source Trading Bots
So, although trading bots made cryptocurrency trading hugely automated, thus less tedious, and yet significantly complicated for a newbie. But, what if, there could be something that's as simple as just betting against the odds, and those odds too were calculated by machine intelligence, capable of:
making sense of the cryptocurrency markets,
predicting successfully how it will perform, a second, a day, a month or an year from now,
asking you and understanding your financial goals – long and short term,
and finally putting all of its deductive logic along with your funds to achieve it.
It'll be like a cryptocurrency trading genie that grants wishes.
What is it then, you'll be expected to do? Well! Not much to be honest.
Tell this cryptocurrency trading genie your financial goals.
Put in the seed investment.
The genie will buy cryptocurrency and sell it or trade it, using every trick in the book, leveraging every strategy there is to achieve what you want.
And you'll watch your money grow! Now that is easy and fun, especially since you're not slogging for it.
Botsfolio – Your Cryptocurrency Trading Genie
Think of Botsfolio as a collection of super-smart trading Bots:
Managing assets in your Portfolio 24x7x365.
Diversifying your portfolio automatically to tone down risks and increase opportunities for trade across asset types and markets .
Minimizing Risk, Maximizing Profits on every trade – real time .
Without you having to set each trading bot or buy individually for a different market or strategy.
Without demanding any of your time and effort to learn the math or make sense of cryptocurrency trading charts.
Without any need to monitor or fine tune the trading bots or tinker with any settings.
Without charging you any commission on every trade.
Most importantly, keep your goal of short-term or long-term profit in focus when trading, so your portfolio, investment and income grows as per your goals.
How does Botsfolio work?
Once your signup, Botsfolio starts by asking you simple and intuitive questions like:
And after you answer a series of similar questions, Botsfolio deduces the best strategy for you, automatically!
Adding funds is a breeze and even more intuitive is its dashboard. Simple, clean, and no-frills. You get to know the current value, the recent history of trades right there with a single click.
Botsfolio Trading Fees
Botsfolio offers 4 tier pricing based on your Portfolio or Investment Size (charged yearly) as maintenance cost towards a huge library of 200+ smart bots that will be trading for you 24X7X365.
In addition to the maintenance cost for trading bots mentioned above, there's a performance fee charged quarterly. Now, here;s a catch in this that immensely favors you, the client.
Botsfolio will charge you 15% on profits, if you make any. If you don't then, no performance fee is charged. This demonstrates in action beyond words that Botsfolio is fully committed towards your goals and success. This is unlike any other Client – Service Provider relationship, you might have experienced, paying statutory fees and commissions, even if you didn't get what you signed up for.
To learn more visit here.
Conclusion
Botsfolio is an extremely user friendly and convenient crypto investment tool for beginners and experienced traders. Employing 200+ trading bots, each fine-tuned for a specific market strategy and backed by machine intelligence, is capable of cryptocurrency trading across markets, asset types, and time zones, to grow and diversify your portfolio as well as profits.
Like a personalized Investment Advisor, Botsfolio factors your financial aspirations into its cryptocurrency trading decisions, minimizing your exposure to risk and loss at the same time.
Botsfolio trading fees mainly cover the essential maintenance costs of your trading bots. In addition, as a sign of unwavering dedication towards your profit goals, Botsfolio does not charge you any additional fee, if you don't make any money.
Also read,