With the infinite resources and information available to us, it can be challenging and overwhelming to learn how to make a good investment in the volatile market of cryptocurrency. However, regardless of whether the user is a beginner or an advanced investor, research tools can help you make a risk-free investment. Therefore, here's a list of 10 best crypto analytics or on-chain data platforms.
IntoTheBlock
IntoTheBlock is an analytics platform that brings the users a 360 degrees view of the market, intending to provide the investors with all the relevant information and intelligence about crypto assets and the market.
On this platform, the users can explore a wide range of indicators that use on-chain datasets to reveal fundamental analysis for over 500 crypto assets.
Furthermore, Artificial Intelligence is put to use for directional price predictions when the users are trading with top crypto assets. These deep learning techniques can help discover intelligent signals and insights about the crypto space.
IntoTheBlock can help the users get acquainted with systematic strategies that operate in the centralized exchanges as well as the budding ecosystem of deFi space and specified DeFi Protocols.
The users can easily compare spot, derivatives as well as trading data along with market sentiment analysis for Telegram and Twitter, including developer community involvement metrics and analysis of the most relevant news around a crypto-asset.
It is a great learning hub for traders. It offers articles on fascinating new insights, blogs on how to find and use the various analytics, and webinars that analyze specific topics using IntoTheBlock's data and research efforts.
Also read, Non-Fungible Tokens Explained
Messari
Once you turn into an advanced trader, you need a more detailed view of the market and more information. Messari offers professional and advanced research features and facilities and helps you have deeper understanging of market dynamics.
With Mesari charts, the user can get accurate and detailed information about each asset, including different on-chain data like realized market cap, active addresses, miner fees, and more.
Furthermore, the user can track and view all of its metrics of assets that matter to him with Messari watchlists. 
The user has his personalized screener to view metrics like classification, return on investment, and statistics. Additionally, the user will receive different reports and research about the crypto space by the Messari team. 
Messari gives a choice to their users between three competitive plans- basic, pro, and enterprise. 
For detailed insights visit, CoinCodeCap Markets.
GlassNode
Glassnode gives its users access to on-chain market indicators that helps traders analyse the actual market sentiments and weigh the factors affecting the next move of Bitcoin or any other crypto.
Moreover, the user can create multiple dashboards where the user can add his preferred metrics for any supported coins.
The user has access to 200 categorized metrics and ten years of data. With the help of precise metrics, the comparison between the coins becomes more straightforward, which further helps you swap coins.
Furthermore, TradingView is integrated into the Glassnode studio and gives access to all analysis tools available in TradingView.
Glassnode offers three competitive plans for the users to choose between Standard, Advanced and Professional.
For detailed insights visit, CoinCodeCap Markets.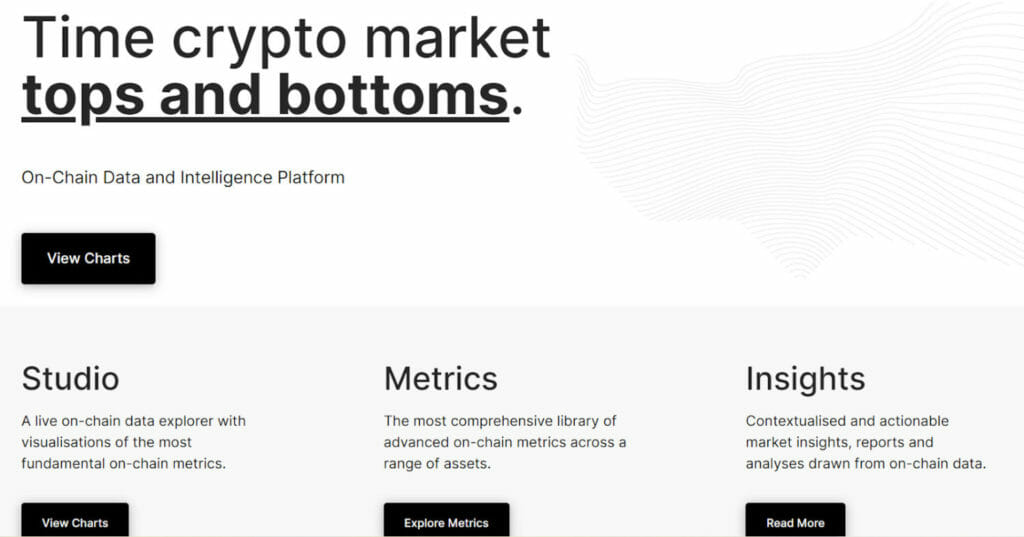 CryptoQuant
CryptoQuant aims at providing more transparency and good experience to crypto investors. The user can survey different charts and filter them according to categories, exchanges, and metrics. 
Some of the metrics that the user has access to include Miner Flow, Flow Indicator, and more. Furthermore, the user can also find data for Bitcoin, Ethereum, Altcoin, and Stablecoins.  
It has an exclusive feature, exchange inflow or outflow, that determines the coin deposit or the coin withdrawal, respectively, that further determines the selling or buying pressures.  
In addition, its pro chart feature gives the user access to previous charts and indicators given by TradingView, or he can share his charts with other traders.
For detailed insights visit, CoinCodeCap Markets.
LunarCrush
LunarCrush dashboard hunts for hidden opportunities by observing the user's dashboard and displays a detailed view of the social trends, prices, exchanges, and more. 
The user can choose points and positions for which he wants to be alerted. Luna Crush screener can give the most detailed information about Key metrics, social metrics, and trading metrics. 
Further, LunaCrush also allows its users to track their portfolio and compare coins' metrics and make an informed decision. There are different pricing plans for different users. 
The LunarCrush Feed tabs provide the users with the most dominant words in the cryptocurrency social trends, which helps in the prediction of prices and view tweets by multiple coins. 
A separate section is there that keeps a tab of the most recent tweets from cryptocurrency influencers and leaders in one place. LunarCrush offers four different plans according to the needs of the user.
Also read, AltFINS Review: Best Technical Tools Provider
Santiment
Santiment is one of the most powerful tools which provides its users with the Sanbase Studio where they can view the charts of all coins.
Moreover, Santiment lets its users customize alerts for major networks and anomalies as well as the user gets a personalized watchlist for weekly updates on multiple coins.
The santiment team keeps the user ahead of the changes by delivering behavioral reports and insights about the market as they consider that social trends play an influential role and are related to price of the coins.
Santiment has a set of exclusive and unique metrics and indicators so that the user can compare different metrics of different coins. Further, to help the users to predict the price this website provides them with a list of top 10 trending words on social media about cryptocurrency.
The users can choose between their three plans – free, pro, pro+. Every plan offers a different set of features so the user get a desirable outcome.
Also read, Giottus Review: Is it Really Legit or a Scam?
CoinGecko
This particular tool can help you track the world of crypto inside out, from more than 8000 cryptocurrencies to crypto sectors and industries worldwide.
This particular platform also provides the users with Crypto news as it has integrated with more than ten crypto news outlets like CoinTelegraph, AMBCrypto, CryptoPotato, and others.
The user may install the mobile application of this platform and use its currency converter, which can convert crypto prices across over 25 fiat currencies & 11 cryptocurrencies.
Moreover, with its price alert feature, the user eliminates the possibility of missing out on price action on favourite Cryptocurrency.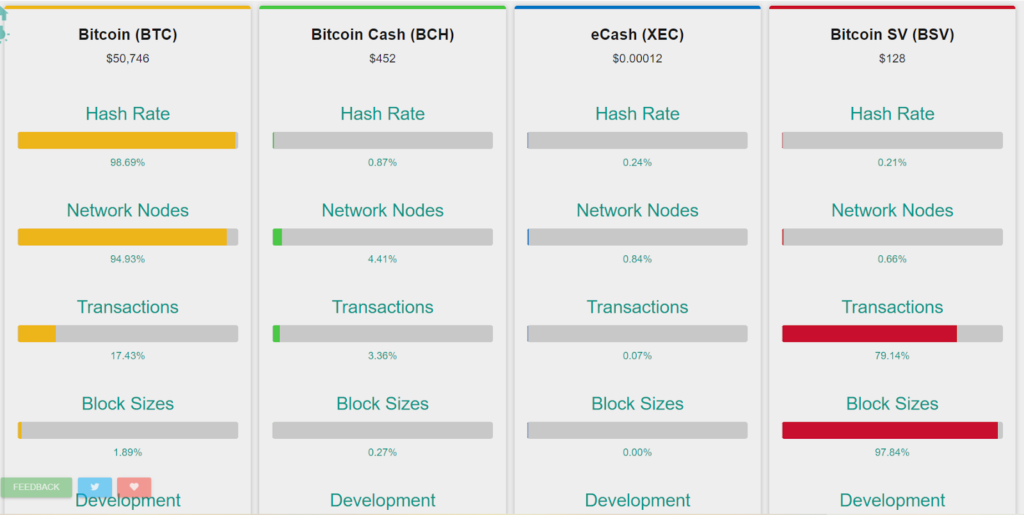 Also read, KuCoin vs Binance: Read this before choosing? [Important]
Coin Dance
If the user is a Bitcoin Enthusiast, Coindance can provide you with a range of statistics available on volume, nodes, politics, and adoption.
Intending to empower the community and grow the ecosystem, Coindance is a platform that solely focuses on Bitcoin only as they believe that Bitcoin has the potential to change the world.
One of the exclusive features is that it facilitates a legality map to its users, which displays where bitcoin is legal and where it is not, and contains geographical data related to the usage of Bitcoin.
This website has a special section called 'Nodes,' which helps the user find out which implementation is run by the community and allows them to learn what sets each implementation apart.
Another section called 'Blocks' informs the user about what the Bitcoin Miners are voting for. In addition, the user also has access to some of the Bitcoin Community's best online resources, which are broken down by category.
For detailed insights visit, CoinCodeCap Markets.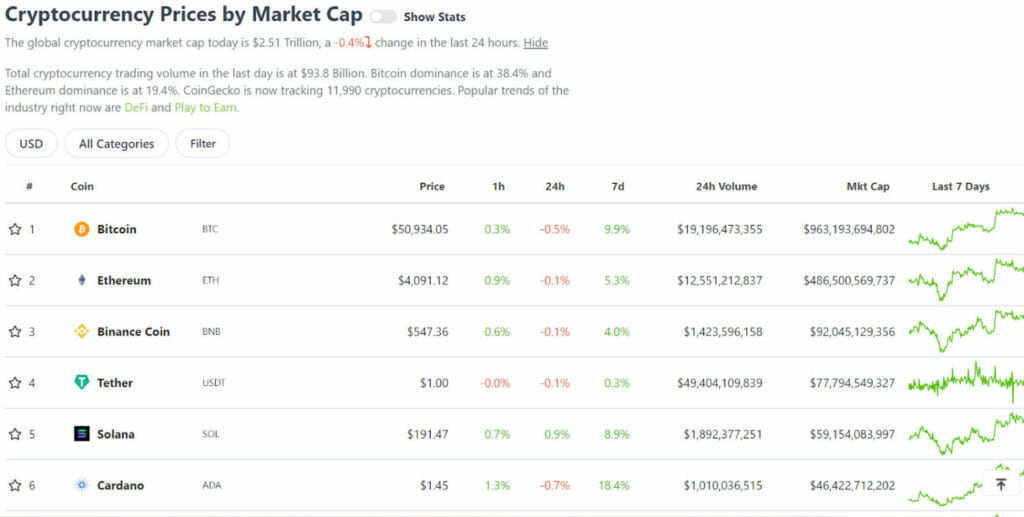 CoinMarketCal
CoinMarketCal claims to be the leading economic calendar. Its feature of CoinMarketCal events can help the user explore what is happening in the Cryptocurrency market.
Further, Coinmarketcal makes sure that its users are up-to-date with the upcoming crypto news. They post selective articles so that users remain focused.
Likewise, other platforms with Coinmarketcal, the users can also track their portfolio, get an overview of the state of the market, which includes prices, market cap, ranks.
To keep their users updated so that they are able to act fast, they allow the user to create push notifications.
The user can also add and share with the world the events that are coming up in their favorite Cryptocurrency projects.
For detailed insights visit, CoinCodeCap Markets.
CoinMetrics
Another tool that can help the user understand all about cryptocurrency is CoinMetrics. Its distinct feature is that it updates the on-chain data frequently by managing a timeframe for their metrics block-by-block.
CoinMetrics give access to over 100 crypto assets and over 300 metrics for each of them, as well as analyze almost all critical charts.
CoinMetrics's unique metrics include economic, supply, usage, and miner metrics, free float supply and realized cap, and many more.
After the user adds metrics to his chart, it allows the users to access their charts by downloading them on their local device or cloud in different extensions like CSV, Excel, or PNG.
The user can opt for their pro plan by paying for the paid plan. If you opt and buy the paid plan, they provide you with an API key that gives the user access to the pro features.
Best Crypto Analytics: Conclusion
The Crypto Industry is a volatile industry, and there is always a lot to learn. With the help of these tools, your work is minimized, and you can easily make important decisions. Although these research tools are extremely helpful in learning about the market and trends, it is advised that one must check the project properly and read the entire whitepaper and not rely on tools blindly. Each of the resources discussed has its own importance and leverage and solves a variety of purposes.
Frequently Asked Questions
Q1. Which cryptocurrency research tool can be used for beginners? 
A1. Cryptocurrency Research tools suitable for beginners include CoinMarketCap, Luna Crush, and CoinGecko as they have a simple and user-friendly interface. 
Q2. Which research tool can also provide news? 
A2. Research tools that also provide news include Lunar Crush, CoinMarketCal, and CoinDance. However, Coin Dance only provides information about Bitcoin, but Lunar Crush and CoinMarketCal make an effort to provide news about everything that is going on in the world of Cryptocurrency.
Q3. Which research tool only focuses on Bitcoin? 
A3. A research tool that focuses only on Bitcoin is Coindance. This website believes that Bitcoin has the potential to change the world. Furthermore, the users also have access to some of the Bitcoin Community's best online resources, broken down by category. 
Also read,