Binance vs Coinbase: Which is the best?
Coinbase is an American Company founded by Brian Armstrong and Fred Ehrsam that operates a cryptocurrency exchange platform. They aim to build a crypto-economy with a fair, accessible, efficient, and transparent financial system enabled by crypto. They have 56 million verified users, 7,000 institutions, and 115,000 ecosystems in over 100 countries.
Binance, founded by Changpeng Zhao, was initially a china based company, now headquartered in Malta, provides a platform for trading various cryptocurrencies. The company's mission is to be the infrastructure services provider for the blockchain ecosystem. It is one of the worlds leading cryptocurrency exchanges with a 2.0 bn average daily volume and 1,400,000 and more transactions per second. Users in 180 countries can trade on Binance.
Summary (TL;DR)
Coinbase and Binance are popular cryptocurrency exchanges. They offer a variety of crypto products on one platform. Moreover there are a alot of binance features and coinbase features.
Coinbase provides spot trading while Binance provides Spot Trading, Margin Trading, Futures Trading, Options, and Leveraged Tokens.
Binance crpto exchange offers lower trading fees compared to Coinbase.
Binance US supports more cryptocurrencies than Coinbase.
You can earn crypto on Coinbase by watching informative crypto videos, staking, delegating, and doing small Coinbase wallet tasks.
They use various measures to ensure that their trading platforms and products are entirely safe.
Binance allows you to earn money by lending your crypto, staking, and holding BNB in the Binance vault.
The trading terminals are user-friendly. Both the exchanges support mobile applications in Android and iOS. Additionally, you can also use Binance app and coinbase app for a better trading experience.
Binance and coinbase offer cryptocurrency cards.
Coinbase and Binance offer API to connect to third-party applications using different programming languages.
Additionally, coinbase also offers Coinbase wallet, Coinbase Cloud and Coinbase Custody.
Binance also offers Binance Liquid Swap, Binance pool, and Crypto Loans.
Coinbase vs Binance: Spot Trading
Coinbase provides spot trading for three types of orders – Market, Limit, and Stop. The default order type is set as the limit order.
Coinbase Pro
It is an advanced cryptocurrency trading platform.
Coinbase Pro works on a continuous first-come, first-serve order book. Orders received are executed on a price-time priority basis.
Self-trading is prohibited on Coinbase Pro.
Access to a US-based bitcoin exchange.
A public sandbox for testing API connectivity and web trading
To know more about Coinbase Pro, check its documentation or read our Coinbase review.
Binance supports different types of orders such as Limit, Market, Stop-Limit, Stop-Market, Trailing Stop, and One-Cancels-The-Other order. The default order type in Binance is a limit order.
You can also read in detail about Stop-Limit order and how to place one in Binance.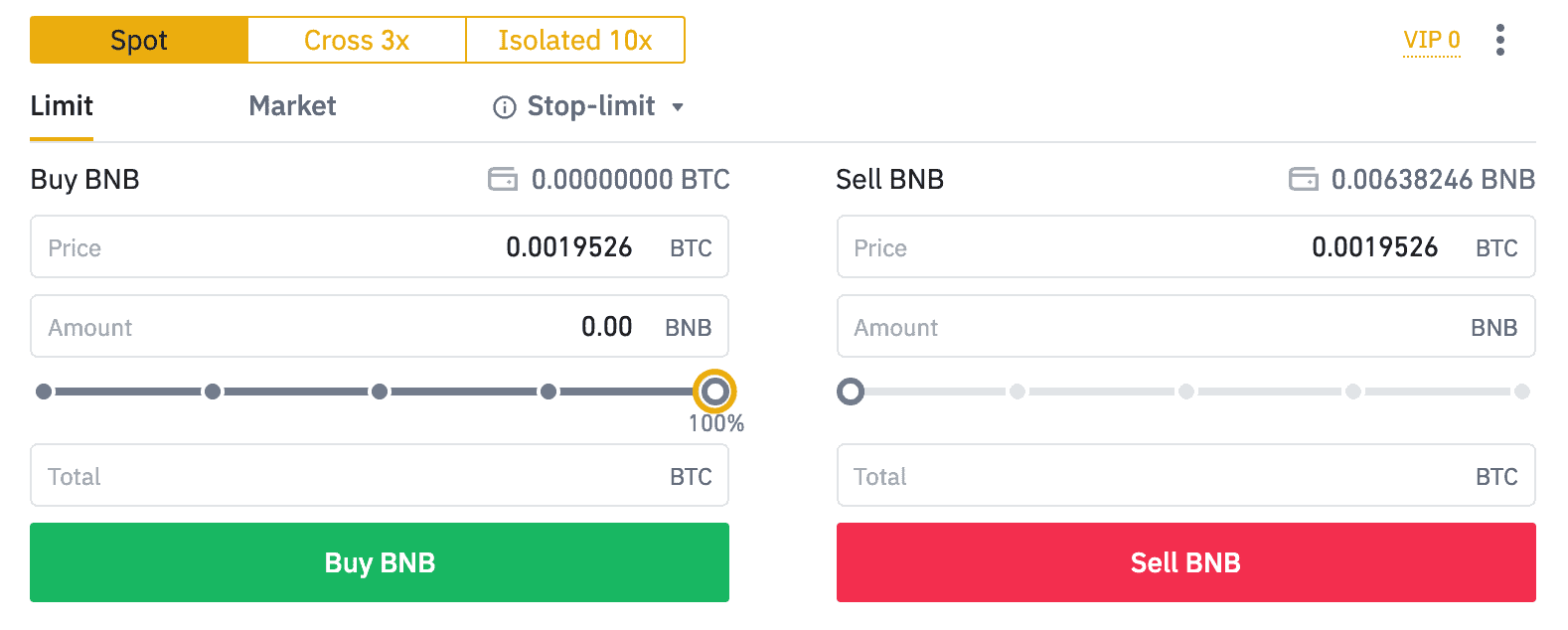 Binance supports Margin Trading for both isolated margin and cross-margin mode. You can read about the modes, margin level, margin trading window, and more here.
They offer quarterly and margin futures up to 125x leverage. The leverage of the token varies between 1.25x and 4x.
Additionally, Binance also offers Options that allow you to take advantage of the price movement within different time frames with limited risk.
Coinbase vs Binance: Earn Crypto
Coinbase
Coinbase allows you to earn crypto while learning about crypto. You can earn different cryptocurrencies and get a small amount of the same for trying it out. After watching the videos, you will receive a quiz to test on what you have learned. You will receive crypto in your Coinbase wallet for every quiz you complete.
You can earn up to 6.0% APR on your crypto by staking. The rewards will be deposited in your account periodically, depending upon the cryptocurrency.
Coinbase allows you to delegate to twelve enterprise-grade validators and earn rewards while helping secure networks through Bison Trails. Bison Trails is a suite of easy-to-use infrastructure products and services for multiple blockchains. Delegated tokens help you earn rewards. You can use a small percentage of these rewards to pay for the service fee. The tokens can be unbonded anytime.
Additionally, You can earn participation rewards. The enterprise-grade validators are:
Celo
Cosmos
Crypto.org chain
Edgeware
Flow
Kusama
Livepeer
Near
Oasis
Ontology
Polkadot
Solana
Terra
Coinbase wallet allows you to earn cryptocurrency by doing tasks answering questions in the community and solving bounties.
Binance
Binance Earn allows you to lend your funds or deposit funds to any DeFi service via Binance to earn interest. You can choose any option according to your choice of returns, period, and risk involved. You can check in detail about the options.
Binance offers Locked staking and DeFi Staking to earn rewards. The estimated APY rate for locked staking is more than DeFi Staking. You can earn up to 46.67% APY. For locked staking, you have to hold cryptocurrency for fifteen, thirty, sixty, or ninety days. Also, there is a minimum locked amount. During the locked period, you can neither withdraw nor trade. In DeFi staking, there is no locking period, and you can trade anytime.
The Binance Vault provides one-click earnings for the BNB holdings. The vault is a capital-guaranteed investment product that helps you to maximize the income potential of your BNB. Additionally, by investing in the vault, you can easily integrate centralized and decentralized finance products from Binance.
Coinbase vs Binance: Security
Coinbase
Coinbase provides its digital wallet for storing cryptocurrency that is password protected and has biometric access controls. Just like digital wallets, it has an encrypted 12-word recovery phrase to protect your assets.
To enhance security, you can use two-factor authentication (2FA) via the Google Authenticator app.
They do not support anonymity, and a government-issued ID verifies all the users in the platform.
They store 98% of the customer funds in cold storage.
USD deposits are insured against FDIC.
The cryptocurrency vault further secures digital assets and prevents fraudulent withdrawals. You can also set multiple user approvals before funds are withdrawn.
Wallets and private keys are stored using AES-256 encryption. The website traffic is SSL encrypted.
Your application credentials are stored separately from the database and codebase.
Binance
Binance offers a multi-tier secure system architecture.
The majority of the funds are stored in cold wallets.
It does not have its own digital wallet. Therefore, it uses the Trust wallet. This Wallet secures the user's assets with a PIN, biometric access, and encrypted key, as well as a 12-word recovery phrase.
Address whitelisting to restrict access to addresses in your Address Book.
Two-factor authentication via SMS or the Google Authenticator app.
Advanced verification is necessary to unlock more access to the platform. To complete the verification, the user has to upload a government-issued photo ID and their picture.
They allocate ten percent of their profits to Secure Asset Fund for Users, o cover losses in unforeseen circumstances.
You can set up anti-phishing codes to enhance the security of your account.
Coinbase vs Binance: User Experience
Coinbase offers a user-friendly interface that supports sixteen languages. It supports dark mode. The mobile applications support both Android and iOS.
Binance offers different trading interfaces for beginners and advanced traders. The platform supports more than fifteen languages. Additionally, it also supports dark mode.
The Desktop application is available for – Windows, macOS, Linux deb, and Linux rpm. The mobile application is available on Android and iOS platforms and helps you manage your accounts on the go.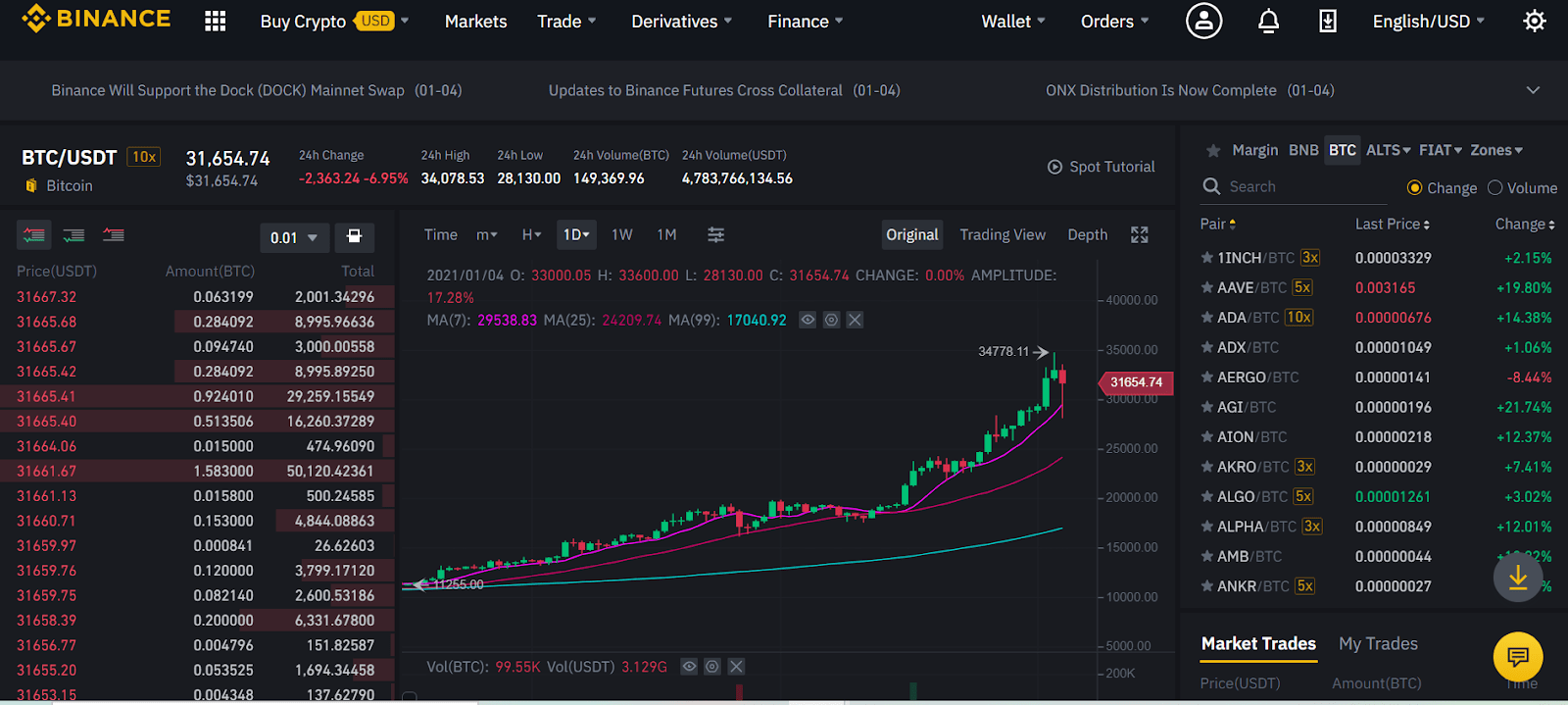 Binance vs Coinbase: Deposits and Withdrawals
Binance supports the following payment methods to deposit and withdraw cryptocurrencies. They support FIAT.
Bank transfer
External wallets
Credit and Debit cards like Visa and MasterCard
Third-party payment via organizations such as Banxa and Simplex
You can use the following payment methods to deposit and withdraw cryptocurrencies in Coinbase. Additionally, they support FIAT.
Bank Transfers (SEPA, ACH Transfer, Wire Transfer)
Credit and Debit cards
Paypal
Coinbase vs Binance: Fees
For buy/sell transactions, the fees vary according to the payment method and your location. The standard Coinabase platform has higher fees compared to Coinbase Pro.
There is an additional Coinbase fee attached to it which varies according to the product. You can check the detailed fee structure.
Coinbase Pro has divided its fee structure into eleven levels based on the trading volume of the last thirty days. It uses a maker-taker model.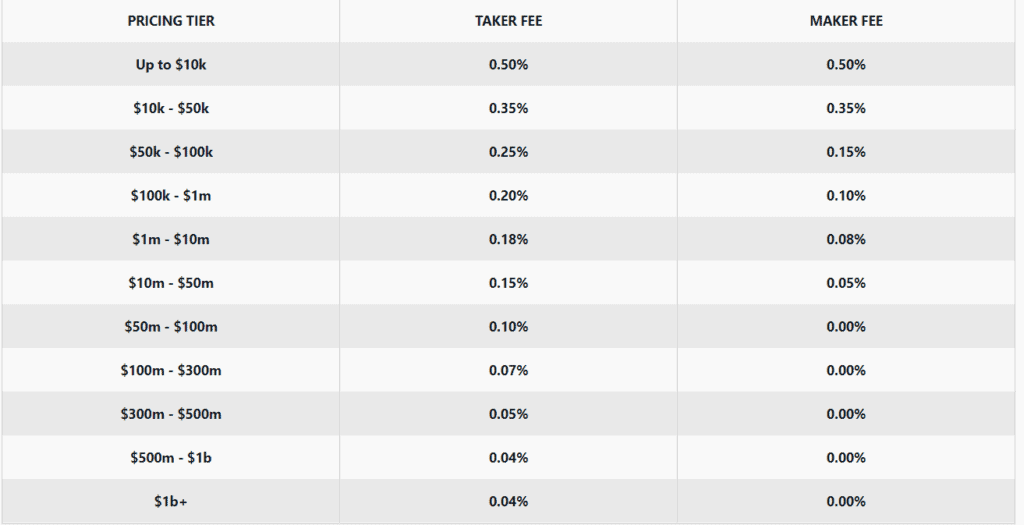 Binance uses a maker-taker model. The rate depends on the trading volume in the last thirty days and BNB Balance.
The BNB Balance and trading volume over thirty days is updated every day at 0:00 am UTC. The tier-level and maker-taker fees updated at 2:00 UTC
By default, trading fees is deducted from your BNB balance with a 25% discount on your trading fee. You can avail of an additional 20% discount by referring your friends to Binance.
To learn more, read our article on Binance fees structure .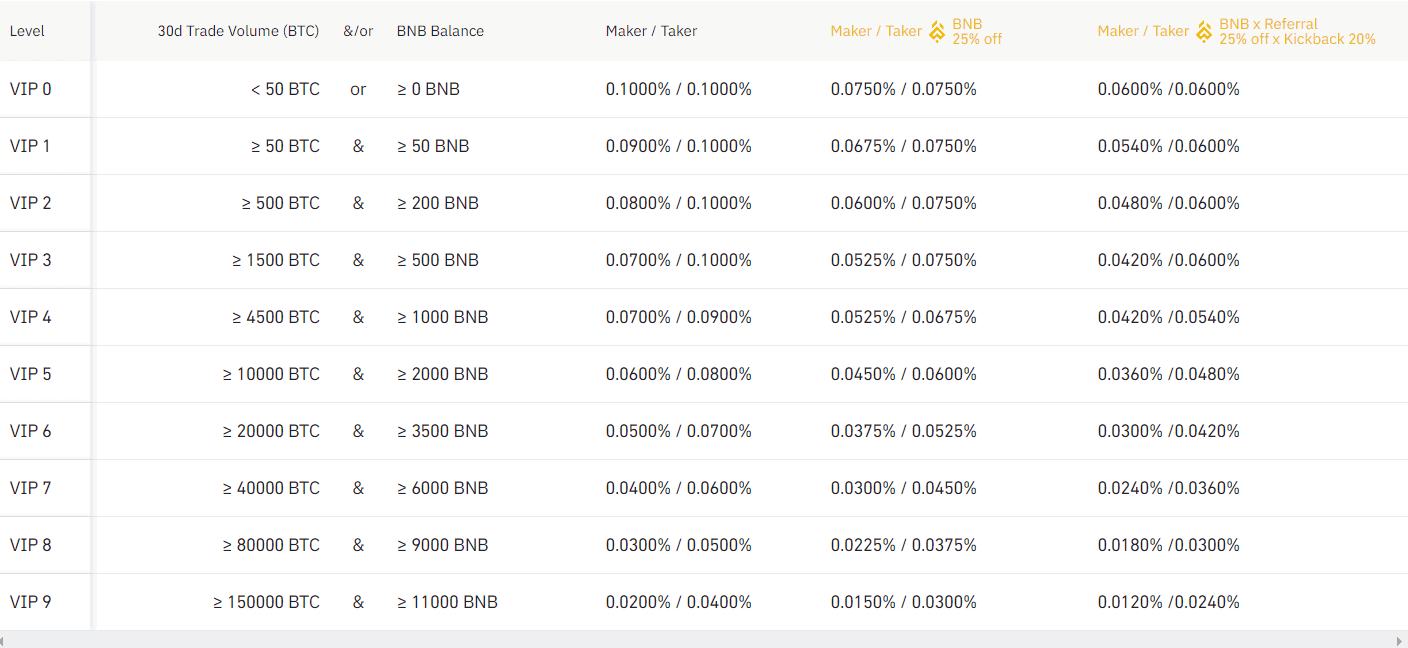 Coinbase vs Binance: Cryptocurrency Cards
Coinbase Card is a visa debit card. This helps you to spend cryptocurrencies like normal fiat currencies any where online or offline.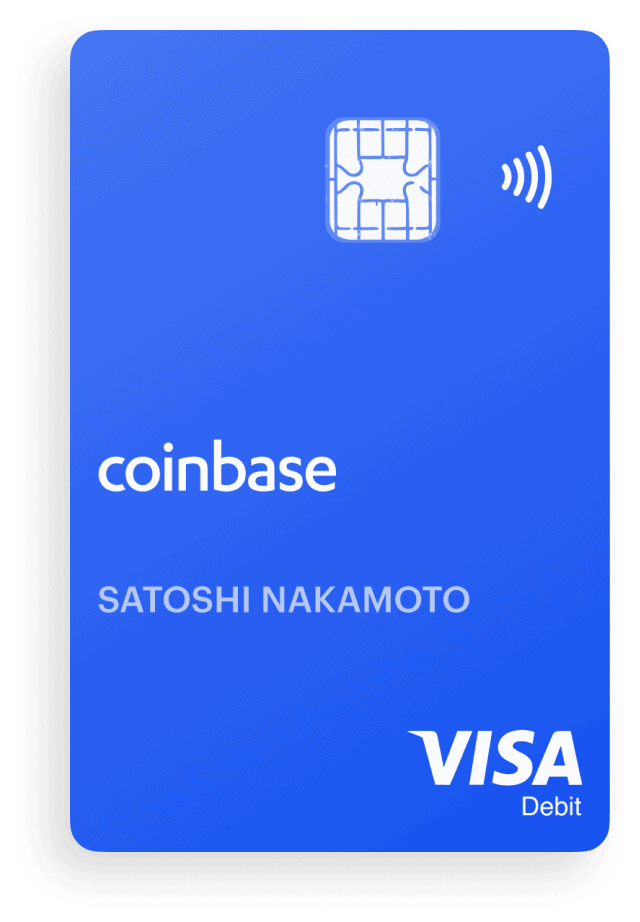 You can switch between cryptocurrencies easily using the Coinbase Card App. All the transaction receipts and spending summaries are in the app dashboard. The card is completely secure, and your funds are safe.
The application is available on both Android and iOS.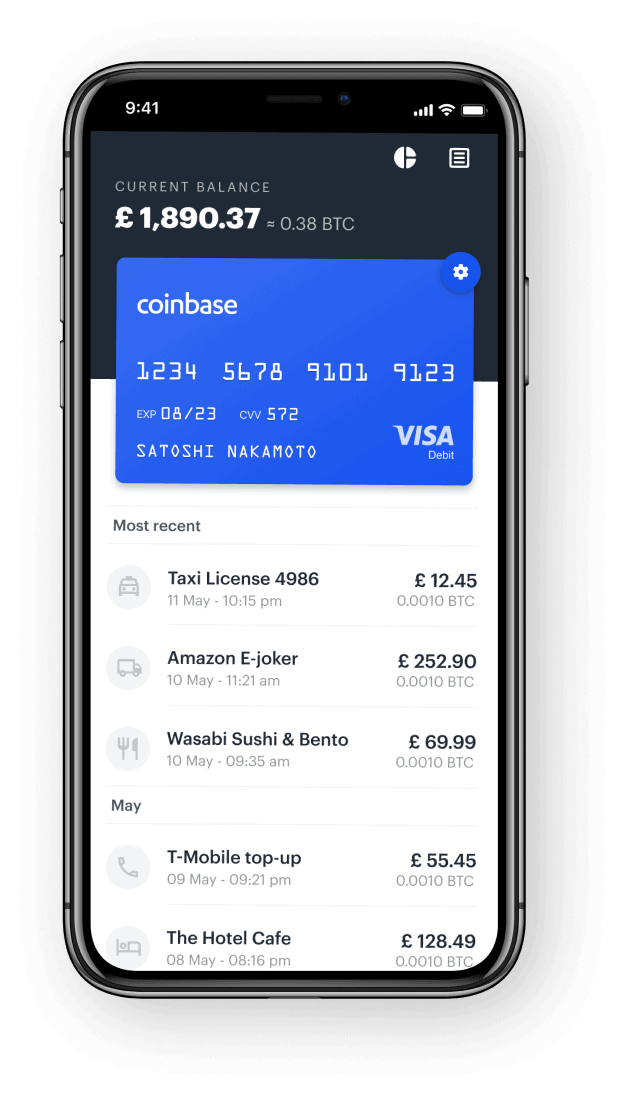 The Binance Visa Card is a cryptocurrency card by Binance. Forty-six million merchants across the globe support payments through the Binance card.
It works similarly to a debit card with additional features. You can deposit funds (cryptocurrency or fiat currency) to your card using the Binance Card App. You can use it in your daily life for shopping, buying gifts and groceries. You can also hold funds in the Binance card wallet.
No additional fees is charged by Binance, though some third-party fees might be deducted. Additionally, they can also offer cashback of up to 8%.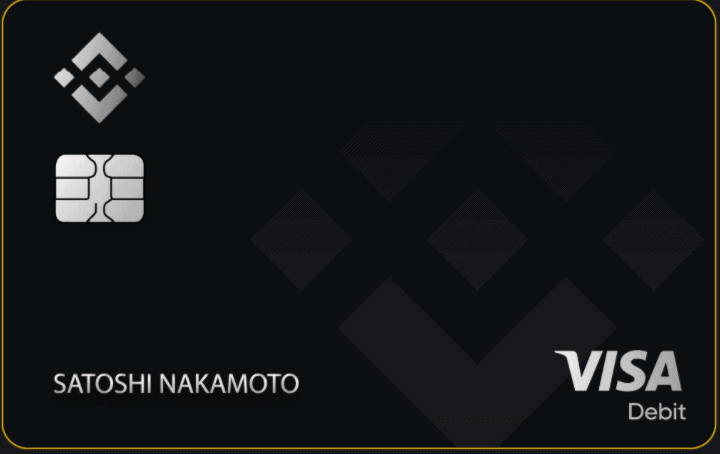 Coinbase vs Binance: API
Coinbase API offers a powerful rest API that can easily integrate Bitcoin, Bitcoin Cash, Litecoin, and Ethereum into your application. To know more in detail about the API, you can check its documentation.
Binance API allows traders to connect to Binance's servers via several programming languages. Data can be pulled and interacted with external applications.
Traders are allowed to view their current wallet and transaction data, execute trades, and deposit and withdraw their funds in third-party programs.
You can also check its documentation for further details.
Coinbase and Binance: Additional Features
Coinbase Wallet
Coinbase wallet is a secure application to store all your digital assets in one place. It supports multiple coins and digital collectibles. You can easily send and receive crypto. The application is available both on Android and iOS
Coinbase Cloud
Coinbase Cloud allows you to build apps by easily integrating them into the Coinbase API. You get access to over forty million customers and reliable infrastructure.
The app will be able to accept cryptocurrency payments in a completely decentralized manner.
You can connect to multiple blockchains.
Manage and run node clusters securely to participate in more than twenty decentralized networks.
Connect your application with Rosseta, Query & Transact (QT), Data Indexers, WalletLink and USDC.
Coinbase Custody
Coinbase custody is segregated cold storage for storing your assets securely. They operate like traditional custody. External firms perform regular financial and security audits. They are regulated by the New York Department of Financial Services (NYDFS). You can check the list of supported assets.
Binance Liquid Swap
Binance combines the advantages of centralized and decentralized finance services, allowing users to obtain very high annual returns by providing liquidity to liquidity pools on the Binance platform. It embraces the principles of Liquidity Pools.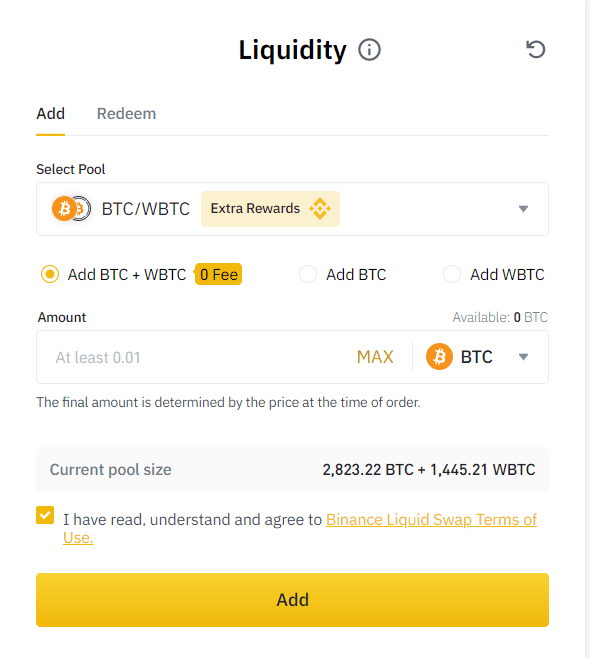 Binance Pool
Binance Pool assists you in enhancing your income by achieving higher profits. It allows you to auto-switching hash rates to mine different currencies with the same algorithms. It terminates the gap between trading and mining and increases your income. To receive steady earnings, you can use Full-Pay-Per-Share(FPPS) or Pay-Per-Share(PPS) models.
Binance Crypto Loans
You can use Binance Crypto Loans offers traders to satisfy their funding requirements on Binance. You can also repay the loans in advance, and the interest is charged only for the number of days you have used the amount.
Your digital assets will be used as collateral. You can choose the loan period to be seven, fourteen, thirty, or ninety days. The overdue loan period for seven of fourteen-day loans is three days and seven days for the rest of the defined periods. If you are unable to repay in the overdue period, also Binance will liquidate your collateral.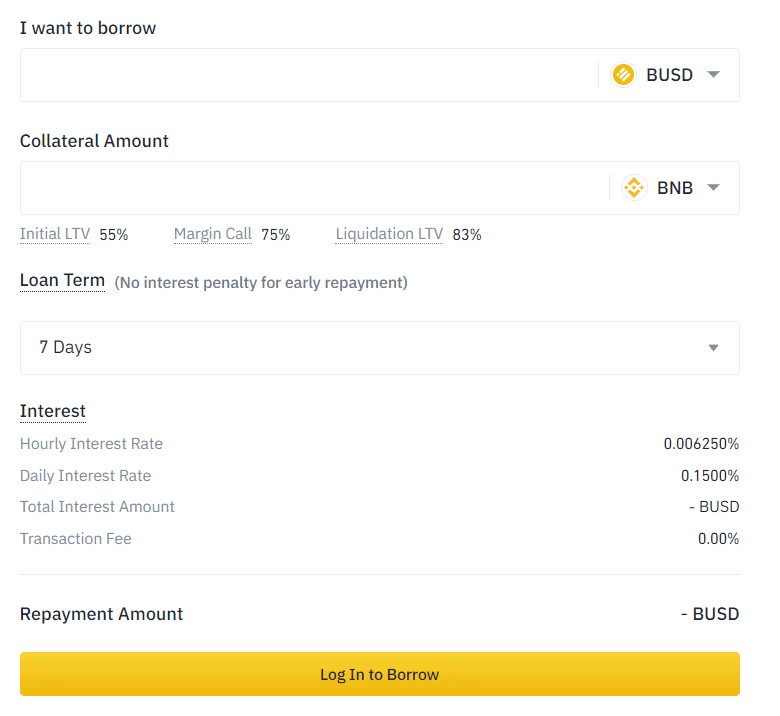 Binance Launchpad
You can list new cryptocurrencies as soon as their ICO is over, using Binance ICO Launchpad. It helps your cryptocurrency in getting liquidity, exposure, and token distribution. They also offer advisory, post-listing, and marketing support.
Coinbase vs Binance: Customer Support
The Coinbase Help Center has a list of all the frequently asked questions. They are categorized under different products Coinbase offers. You can also raise support tickets. You can also connect with them on Twitter.
If you want to lock your account due to suspicious activity, you can call on –
+1 888 908-7930 (US/Intl)
0808 168 4635 (UK)
1800 200 355 (Ireland)
Binance offers a 24×7 live chat option on their platform. You can connect with them through different social media channels.
| Category | Winner | Reason |
| --- | --- | --- |
| Trading | Binance | Coinbase supports spot trading on the other hand Binance supports Spot, Margin, Futures, Options, and Leveraged Tokens. |
| Additional Products | Same | Both Binance and Coinbase offer a variety of crypto products. |
| User Experience | Same | The trading terminals of both the exchanges are user-friendly |
| Cryptocurrency Support | Binance | Binance supports over one hundred and fifty cryptocurrencies while Coinbase supports around fifty cryptocurrencies |
| Fees | Binance | Binance offers lower trading fees. |
| Security | Same | Both the trading platforms are completely secure. |
| Customer Support | Same | The exchanges have extensive customer support |
Coinbase vs Binance: Conclusion
Coinbase and Binance are one of the most secure cryptocurrency exchanges worldwide. They offer a variety of products in their respective suites along with trading terminals. The main difference between them is cryptocurrency support, fees, and trading features, where Binance leads. Although if you want to use a specific crypto product under their suites you can go ahead with any one of them according to your need.
Frequently Asked Questions (FAQ)
Is coinbase legit?
Coinbase is a secure and regulated exchange and currently holds the second rank worldwide, according to CoinMarketCap. They have 56 million verified users from over one hundred countries. It's also a public company now.
Is Coinbase Pro better than Coinbase?
The main difference between Coinbase and Coinbase pro is that the former is well-suited for beginners while the latter for advanced traders. Coinbase Pro offers lower trading fees, unlimited trading amount, and additional trading features.
What is coinbase custody?
Coinbase custody is segregated cold storage for storing your assets securely. They operate like traditional custody. External firms perform regular financial and security audits. They are regulated by the New York Department of Financial Services (NYDFS).
 What is Binance Launchpad?
You can list new cryptocurrencies as soon as their ICO is over, using Binance ICO Launchpad. It helps your cryptocurrency in getting liquidity, exposure, and token distribution. They also offer advisory, post-listing, and marketing support.
What's the difference between Binance and Binance us?
Binance launched a separate platform Binance US due to strict regulations in the US. Binance US supports fewer trading features and cryptocurrencies compared to Binance. Aside from that, both the platforms are almost identical.