OKX is one of the most popular crypto exchanges around the globe. Hence, today, we will talk about OKX spot trading and hand over a guide that makes your first transaction less terrifying.
Summary (TL; DR)
OKX provides a spot trading platform with primary cryptocurrencies and multiple trading pairs at low fees. 
The fee goes from (-0.010%) to 0.1%. 
The trading view is clean and user-friendly. 
Traders get to choose from three order types- Stop, Trigger, Advance Limit.
Advanced limit further categorizes into a post only, FOK, and immediate or cancel. 
What is OKX Exchange?
OKX exchange is a customizable crypto exchange curated for beginner & veteran traders. Besides being operational in over 200 countries, this platform offers 400+ trading pairs, multiple fiat currencies. Furthermore, it enables traders to trade, borrow, and lend desired crypto assets with VISA, Mastercard, and many more payment options. Moreover, traders can trade in Spot, Margin, DEX, Perpetual, Futures, and Options trading with various order types and advanced tools.
To learn more, read OKX Review.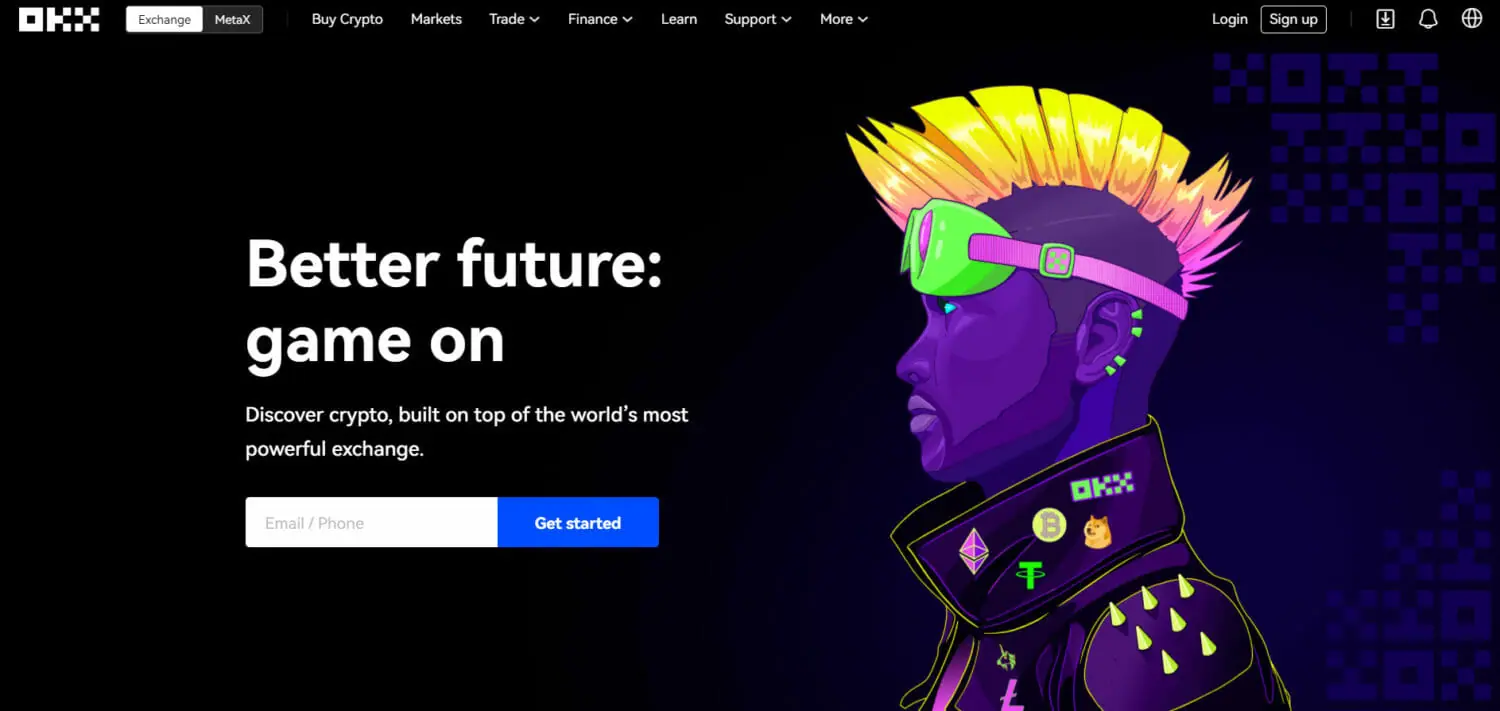 What is Spot Trading?
Crypto spot trading allows you to buy and sell crypto assets such as ETH, BTC, XRP, etc., and obtain immediate delivery. The transactions take place between buyers and sellers directly and the exchanges charge a small trading fee.
Furthermore, in spot trading, you have the ownership of your assets and can withdraw them anytime to your offline wallets. You can even earn a passive income through staking / lending your digital assets.
Also, read Staking Crypto – An Ultimate Guide on Crypto Staking [2021]
What is Spot Trading on OKX?
OKX caters to beginners as well as experienced traders and aims to provide extensive trading experience, where traders can select from a wide variety of trading pairs. In addition, traders can choose to spot trade among these primary cryptocurrencies. Furthermore, the platform supports assets such as BTC, ETH, LTC, OKB, OKT, BCH, BSV, ETC, EOS, TRX, XRP, etc.
OKX Trading fees
The spot trading fees at OKX are competitive. Here is a list of fees imposed for spot trading. Moreover, you can see the complete list in the OKX fees section. 
| Tier Level | Total OKB holding | 30-day trading volume (USD) | Maker fee | Taker fee | 24h withdrawal limit (BTC) |
| --- | --- | --- | --- | --- | --- |
| Level 1 | < 500 | < 5,000,000 | 0.080% | 0.100% | 500 |
| Level 2 | ≥ 500 | < 5,000,000 | 0.075% | 0.095% | 500 |
| Level 3 | ≥ 1,000 | < 5,000,000 | 0.070% | 0.090% | 500 |
| Level 4 | ≥ 1,500 | < 5,000,000 | 0.065% | 0.085% | 500 |
| Level 5 | ≥ 2,000 | < 5,000,000 | 0.060% | 0.080% | 500 |
OKX fee
OKX Order Types
OKX gives traders options from various order types. These order types are primarily categorized into three types. 
Stop- A trader uses a stop order to place a market or limit order when a specified price level crosses. Conditional stop orders have one trigger, while OCO orders have two triggers that cancel each other out. Stop orders freeze assets of the traders when placed.
Trigger- Use this trigger order option to place a market or limit order when a specific price level crosses. When a Trigger Order triggers, if your account balance is lower than the order amount, the system automatically places the order based on your crypto balance at that specific time. However, Trigger orders do not freeze assets when placed. Moreover, A Trigger Order eventually becomes a Limit/ Market Order after it triggers. While pending execution, unfilled Limit/ Market Orders display in the list of Open Orders.
Advance Limit- In the advance limit, set rules for your limit orders with three advanced limit order types: a) post only, b) fill or kill, and c) immediate or cancel.
How to use OKX?
OKX supports spot trading on the primary trading platform. Here is a complete step-by-step procedure for spot trading. 
Navigate to Spot Trading Platform
On the OKX exchange, log in/ sign up in your account to start trading. Then, move to Trade on the top menu. Simultaneously, Two options displayed on the screen- Basic Trading & Margin Trading. Finally, Click on Basic Trading for spot trading.  
Select the Desired Crypto Trading Pair
Once you reach the spot trading platform, the left side of the screen displays market pairs available. Next to the market pair is a small arrow. Click on that small arrow to see a list of trading pairs available. Moreover, you can search the trading pair through the search bar option at OKX.
Buy or Sell
Once the trader selects the desired crypto trading pair, choose whether to buy/ sell order as required.
Place the Order
After deciding whether to buy or sell, select the order type- Limit, Market, Stop. Order types are present right below the buy/ sell option. Here, the Stop order type is of three types:
Stop
Trigger
Advanced Limit
Confirm and Execute Order
After entering all the order details, enter the price and quantity of crypto assets that you wish to buy or sell. Finally, click the Buy/ Sell button to confirm and execute the order.
You can access all your orders in the open orders tab.
Also, read 5 Best OKX Trading Bots in the Market
OKX Spot Trading: Conclusion
Spot trading is a beginner-friendly trading option. Traders buy/ sell cryptocurrencies in regards to statistics and wait until appreciation. OKX provides spot trading along with statistics and order books. With appropriate funds in your account, you can start crypto trading via spot trade. Moreover, OKX gives traders multiple order types and trading pairs for spot trade to make the trading experience comprehensive. 
Frequently Asked Questions
Is OKX good for beginners to start spot trading?
OKX offers two versions— basic and advanced. So it's good for both beginners and experienced.

Spot trading is the most suited option for beginners. Many risk and exposure is eliminated because the price changing factor does not affect spot trading prices. The price consideration remains from the time of order and not asset delivery. This makes it apt for newcomers in the crypto market.
How do traders earn profit in crypto Spot trading?
Traders in spot trading purchase a cryptocurrency and wait for its appreciation to sell later. So, technically traders earn through the appreciated price of the cryptocurrency. Alternatively, they can buy other cryptocurrencies that they expect to appreciate in the future.
How profitable is OKX for traders for Spot Trading?
OKX charges low fees for spot trading on the platform. However, they are not the lowest. OKX provides safety measures and a wide variety of order types and trading pairs. It is a profitability and security-balanced crypto exchange.