Kyrgyzstan's Government Official Caught Illegally Consuming Electricity for Cryptocurrency Mining
Key Takeaways:
Kyrgyzstan's government official caught illegally consuming electricity for cryptocurrency mining.
The Kyrgyzstan State Committee of Homeland Security identified an illicit cryptocurrency mining facility in the residence of a government energy official.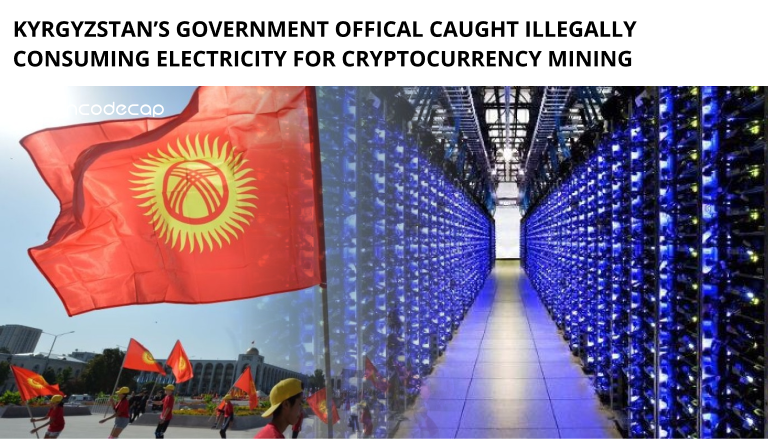 The official utilized his official contacts, as he had previously worked as the head of an emergency power plant for roughly eight years, reported Sputnik. As a result, he could consume municipal energy without having to pay for it properly.
According to Kyrgyzstan's State Committee on Homeland Security, he wreaked havoc on the country's energy industry. However, because the suspect is still being investigated, the specific amount has not been revealed.
Kyrgyzstan's Cabinet of Ministers has approved new electricity tariffs for 2021-2025, according to CoinIdol, a global blockchain news outlet. Cryptocurrency miners will be placed in a separate category. As a result, they will have to pay a higher price for the electricity they use. In addition, according to a law passed in 2020, persons who mine cryptocurrency must pay a 15 percent income tax on their operation.
The incidents of illicit mining facilities, on the other hand, show that the industry's pressure is merely driving cryptocurrency miners deeper into the shadows to disguise their use. For example, authorities in the country discovered an illegal mining farm with 2,500 mining rigs in November 2021. It was camouflaged as a greenhouse and built up by foreign citizens. Police recovered another 2,000 unauthorized rigs in May.

The existing regulations are likely to be excessively burdensome for certain operators. The problem of unlawful energy use for cryptocurrency mining, on the other hand, appears to be widespread in other former Soviet Union countries. For example, illegal facilities are uncovered in Russia, Ukraine, and Kazakhstan on a regular basis.
This demonstrates that Kyrgyzstan's shadow mining sector is expanding. As a result, they're looking for ways to conceal their activity and avoid being caught up in the system.