The Government of Canada seems to have a reasonably favourable opinion regarding cryptocurrencies and blockchain services. As a result, the country presents an exciting chance for cryptocurrency investors and entrepreneurs. Therefore, we are prompting you to ponder the safest and most effective way to buy Cryptocurrency in Canada.
Summary (TL;DR)
Canada has Bitcoin ATMs, which were formed in 2013.
The Government of Canada thinks of cryptocurrencies as goods that can be bought. However, it does not accept them as a legal payment method.
You can buy cryptocurrencies in Canada through the exchanges that support the country like Binance, Coinsmart, Crypto.com, BitBuy, and others.
The general steps to buy crypto are to select the exchange, make an account, deposit some amount in that account, select the crypto to buy, and then select your storage method to store it.
Further, users can also invest in cryptos in other ways too like ETFs or investing in crypto-related businesses.
Also Read: Top 10 Places to Buy Bitcoin in Canada
Requirements to Buy Cryptocurrency in Canada
It would be best to authenticate your identity when you plan to open an account with a cryptocurrency exchange online. You will have to verify your details by supplying valid ID documents, and various exchanges will have different requirements. However, having the following elements will help you to speed up the process:
A valid Canadian driver's license, passport, or another form of identification.
You will need a mobile phone for two-factor authentication.
An online connection that is both secure and confidential.
A bank account from which you can withdraw CAD to fund your trading.
Is Crypto a Legal Tender in Canada?
In Canada, purchasing cryptocurrency is lawful. However, the Canadian government has categorized cryptocurrencies as commodities.
Although it is permissible to purchase and use cryptocurrency in Canada, it is not legal tender. It's because the legislature only recognizes the Canadian dollar as the country's official currency.
Further, the legal tender includes notes issued by the Canadian Bank and coins minted under the Royal Canadian Mint Act.
Also, there are no financial intermediaries in Canada that supervise or administer cryptocurrencies. As a result, cryptocurrencies are unlicensed, and the central authority denies supporting them.
Moreover, one cannot use it to pay taxes or make other government-related transactions in Canada.
Also Read: 5 Best Crypto Wallets in Canada
Why invest in cryptocurrency in Canada?
Even if the cryptocurrencies are not recognized as legal tender, people undeniably continue to invest in value. Crypto's mission is to improve the ways to transfer and store value over time and space. With the government-backed currencies increasing inflation, more individuals are searching for a new way to keep their money's worth.
Bitcoin is the most secure digital asset, which has resulted in its trade volume growing at an exponential rate. Anyone who is planning to invest in Bitcoin, on the other hand, should be warned that it is precarious and has a high chance of losing worth.
Best Way to Buy Cryptocurrency in Canada
Cryptocurrencies are not guaranteed by fiat currencies and rely nearly exclusively on speculative trading to maintain their valuation. Bitcoin is a fascinating, new field to explore. Here are the correct procedures to take for purchasing cryptocurrency in Canada:
1. Select a Broker or a Cryptocurrency Exchange
First, you need to choose a broker or a cryptocurrency exchange to purchase cryptocurrency. While both enable you to purchase cryptocurrency, there are several significant differences to be aware of.
Some brokers levy costs that are higher than some crypto exchanges. One of the best exchanges includes Binance and Coinbase.
You can read our Binance and Coinbase review for further details and information.
2. Create Account and Authenticate it
You can set up an account with a cryptocurrency broker or exchange when you decide on one.
Following, you need to prove your identification based on the platform and the number you intend to purchase.
Verification or KYC is a necessary step in preventing theft and complying with federal regulations.
Moreover, on mostly exchanges you cannot purchase or trade cryptocurrencies until you complete the authentication process.
Also, you are also required to produce a photocopy of your driver's license or passport as well as a selfie. It will assist in verifying that your looks match the documentation you provide.
Also Read: 6 Best Crypto Trading bots in Canada
3. Make a Deposit to Invest
To buy cryptocurrency, you have to first ensure that you have enough account balance.
Then, you can link your bank account to fund your cryptocurrency account, and can also support your account by allowing a wire transfer or completing a debit or credit card transaction.
Now, you will have to wait until you can utilize the funds you transfer to acquire cryptocurrencies, based on your exchange or broker and payment mechanism.
For example, a few exchanges or brokers enable you to transfer funds with a credit card.
However, this is a very unsafe and expensive option as credit card issuers treat these purchases of cryptocurrencies with credit cards as cash advances. Therefore, it implies that you will have to pay higher financing costs than regular purchases, as well as immediate cash advance charges.
4. Make a Cryptocurrency Purchase
Now that you have funds in your cryptocurrency account, you are all set to make your first cryptocurrency purchase. However, there are dozens of cryptocurrencies to select, like you can buy Bitcoin in Canada, or buy Ethereum in Canada, and some more. Once you decide the type of cryptocurrency to buy, you can type the ticker symbol and the number of coins you would like to purchase.
5. Choose a Mode of Storage
The FDIC (Federal Deposit Insurance Corporation) does not support cryptocurrency exchanges. Therefore, these cryptocurrencies are susceptible to theft and fraud. If you overlook or misplace the credentials to access your account, you risk losing your entire investment. It's why having a safe mode to store your cryptocurrencies is essential.
Keep the Cryptocurrency on the Exchange
When you purchase cryptocurrency, it is usually stored in a crypto wallet associated with the exchange. You can take your cryptocurrency off the exchange to a different hot or cold wallet if you do not like the service your exchange works with or want to relocate it to a safer place.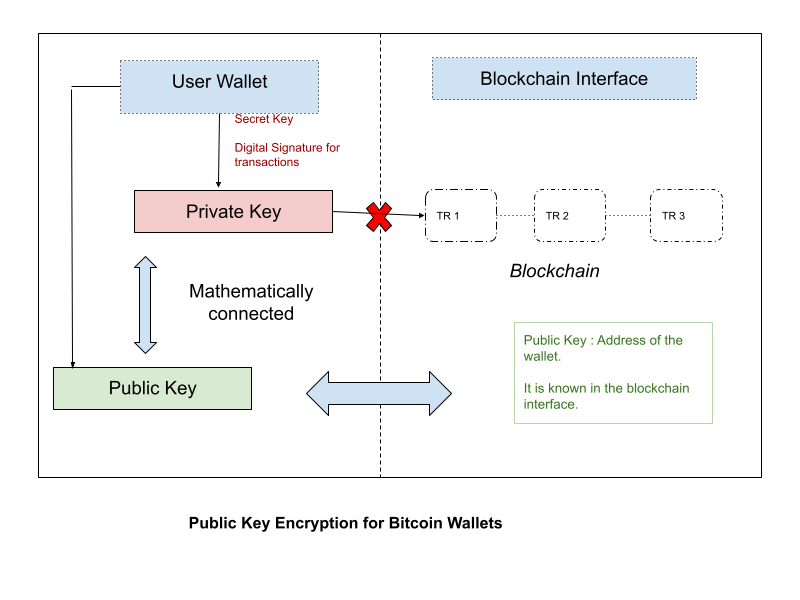 Hot Wallets
These are digital crypto wallets that function on internet-connected devices, including smartphones, PCs, and tablets. Hot wallets are quick, but they are more vulnerable to fraud because they are still linked to the internet.
Also read, Ngrave vs Trezor: Which is the best hardware wallet for you?
Cold wallets
Cold crypto wallets are not linked to the internet, so these are the safest way to store cryptocurrency. These wallets use output devices such as a hard drive or a USB drive. On the other hand, you must use it with caution. Also, one of the most famous hardware wallets is Trezor.
If you forget the keycode connected with them, or if the devices malfunctions or breaks, you may not be able to retrieve your cryptocurrency. Although this happens with specific hot wallets, custodians maintain some who can assist you regain access to the service if you shut out.
Also read, Ledger Nano S vs Trezor one vs Trezor T vs Ledger Nano X – Which one is the best?
Conclusion
Cryptocurrency prices can indeed be incredibly volatile, and it's still a hazardous investment, and it indicates you should engage with prudence and caution. Nevertheless, with the rise of cryptocurrency, notably Bitcoin, you are probably planning to buy one in recent years. Even if you are in Canada, you can purchase on the same marketplaces as everyone else, and the only thing that differs is that you have to submit your taxation differently.
Frequently Asked Questions
What are common types of exchanges available in Canada for buying crypto?
Typically, people can invest in Ethereum when in Canada besides Bitcoin. The exchanges available for this transfer include Kraken, Bitbuy, and Shakepay, which allow direct Ethereum purchase by e-transfer/wire transfer. 
What are the different transaction modes available for bitcoin purchases in Canada?
The different transaction modes for bitcoin and crypto in Canada are visa debit cards, electronic funds transfer, Interac e-Transfer, direct debit purchase, or bank wires. 
Which cryptocurrency exchange is the best available in Canada
Bitbuy, under the control of the Federal Government of Canada's FINTRAC, is the best option for crypto exchange in Canada. 
Should I invest in cryptocurrency?
Crypto exchange platforms and the practice of crypto-trading are growing in popularity in recent times. The profit potential is high if one handles the process smartly. So, investing and trading in crypto is a good choice. However, study the market rates and cryptocurrency types carefully before investing since crypto does not possess any intrinsic value of its own, and the trade market can be volatile.
What is the best option for a money deposit in Canada?
For people in Canada, local wire transfers are the best ways to deposit money. It takes around 1-5 business days for completion and no fees.
Also read,