The global acceptance of cryptocurrencies is evident. More individuals are jumping on the bitcoin bandwagon for various reasons, with numerous investors raking in incredible gains every day. With the rise of popularity and value of cryptocurrencies such as Bitcoin, Ethereum, and Dogecoin has grown, users have become more vulnerable to fraud.
To begin with, assets and transactions are provided and controlled by users. They might fall prey to fraudsters and become victims of scams if there is no authority to oversee the operation of bitcoin channels.
What Attracts Scammers to Cryptocurrencies?
What are the Most Common Crypto Scams?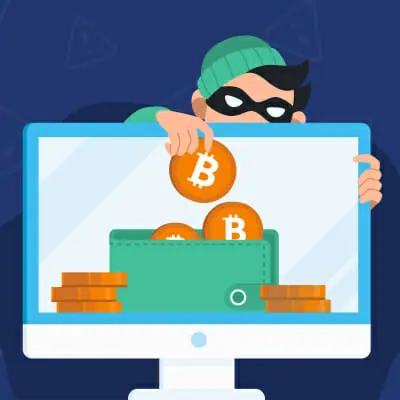 How to Avoid Being a Victim?
Incredulity is the most effective method against fraud. Regrettably, we live in an age where not everything that we read on the internet is truthful. And a lot of information is specifically designed to deceive and injure us. To prevent being conned, keep the following tips in mind:
Conclusion
As the crypto ecosystem increases in size and complexity, scammers will undoubtedly target it. If you understand fraudsters' common methods to steal your information, you can spot a crypto-related scam early on and avoid it.