Ethereum is an open-ended platform with "Ether" as its cryptocurrency created for fast transactions, whereas Litecoin is designed for easy transactions with low costs. This Litecoin vs Ethereum comparison informs you about both Litecoin and Ethereum to avoid some common disadvantages of cryptocurrency, such as high gas fees, transaction delays, and a limited supply of these two fastest-growing cryptocurrency platforms.
Summary
Features
Litecoin
Ethereum
Gas Fees
Low
High
Block Time
2 min 39 seconds
15 seconds
Supply of Coins
84 million total(66.7 million in circulation)
Unlimited but controlled
Mining
ASIC Miner Required
On GPU
Special Features
Not any
Smart Contracts
Pros:
Low Gas Fees
Faster than bitcoin transactions
Low cost
Easy Purchase
Own platform
High-value transactions
Bigger market dominance
Cons:
Slower transaction speed
Small market size
High Gas Fees
15 to 20 times more costly than Litecoin
Also Read: A Candid Explanation of Bitcoin
Litecoin vs Ethereum
Litecoin
It was developed in 2011 by former Google engineer Charlie Lee using the same technology as bitcoin but as a cheaper alternative to facilitate low-cost and faster transactions than Bitcoin.
Ethereum
It is not a cryptocurrency but is a platform that uses Ether as its cryptocurrency. It was developed in 2015 by Vitalik Buterin.
The fundamental similarity is that both facilitate a decentralized ledger (a record book) which makes every transaction detail available to any one part of the network, thus eliminating fraud. But, they are miles apart in terms of many differences, and hence it becomes essential to know them.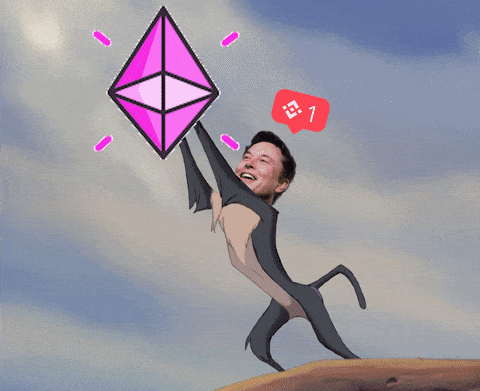 Also Read: How to buy Ethereum in India?
Litecoin vs. Ethereum: Gas Fees
Gas is the fee paid to the verifier of the transactions and is produced by the person sending cryptocurrencies. The miner, the computer that verifies the transactions, is paid fees in the same cryptocurrencies, calculated through Gas values. Typically a user can limit how much gas he is willing to pay for the transactions.
It depends on the Network load for ETH transactions and can range anywhere between $10 to $1000 (or higher) and just $0.04 for Litecoin. It is necessary to note that Litecoin has been designed keeping the low gas fees in mind.
Litecoin vs. Ethereum: Block Time
Block time is the transaction time to add a block to the blockchain. It signifies how fast each block, a record of transactions, is being added to the blockchain. For each block added, the miner receives fees for his effort.
Litecoin was designed to have a shorter block time than Bitcoin (10 minutes) at 2 minutes and 39 seconds.
Ethereum is way faster at just 15 seconds which also compensates for its high gas fees.
Litecoin vs. Ethereum: Supply of Coins
According to Economics, an uncontrolled way of supply can make anything worthless in a concise time.
Litecoin has a limited supply of 84 million coins. Out of which 66.7 million are in circulation, with every block mined, 12.5 Litecoins are being rewarded (every 2 min 19 sec). On the other hand, Ether has unlimited supply but is released in a controlled manner to stabilize the prices by pieces of code called Smart Contracts.
Also Read: 10 Best Subreddits for Crypto Mining
Litecoin vs. Ethereum: Mining
Mining is a unique aspect of cryptocurrencies. With each mined block( a record of transactions), the value of cryptocurrency decreases because mining adds more coins or tokens to the supply. However, both of these cryptocurrencies can be mined only with huge hash rates and low electricity costs.
Litecoin requires ASIC miners to stay profitable.
Ether mining is only profitable above 75 to 90 Megahash per second.
Litecoin vs. Ethereum: Smart Contracts
Ethereum has a unique feature called Smart Contracts. Smart Contracts are unique pieces of code that make it possible to initiate a transaction only when a specific condition is met. These smart contracts act as third parties like an escrow account which would pay only when both the parties have met a few requirements. These Smart Contracts are stored virtually at places called Ethereum Virtual Machines, a pool of computational resources in the Ethereum Network, and themselves are decentralized. This makes it virtually impossible for anyone to take unfair advantage. Hence, these Smart Contracts make the Ethereum network more secure. For someone who cannot mine, smart contract jobs would be a good source of income.
Also Read: Agreeable Smart Contracts
Litecoin vs. Ethereum: Pros and Cons
Pros
| Litecoin | Ethereum |
| --- | --- |
| Low Transaction fees(Gas Fees). | Fast transaction(Low block time). |
| Faster than bitcoin transactions. | Has its own platform and hashing algorithm |
| Low cost. | Best suited for high-value transactions. |
| It can be purchased easily. | Bigger market dominance(19.78% acc to CoinMarketCap). |
Cons
| Litecoin | Ethereum |
| --- | --- |
| Slower transaction speed than Ethereum. | High transaction fees(Gas Fees). |
| Low market size as compared to Ethereum(0.67% acc to CoinMarketCap). | 15 to 20 times more costly than Litecoin. |
Conclusion: Litecoin vs. Ethereum
Both Ethereum and Litecoin have unique features which overshadow one another. For example, Ethereum has smart contracts and fast transactions, whereas Litecoin has meager transaction fees. It is hence better to take advantage of both while making a decision.
Frequently Asked Questions
Which cryptocurrency should I use for low-value transactions?
For low-value transactions, Litecoin is a better choice as it has meagre gas fees. However, Ethereum can be used when you need fast and high-value transactions.
Why do Litecoin and Ethereum keep fluctuating in value?
Cryptocurrencies, in general, are very much volatile because they are being mined and traded all over the world at any time. Hence, any single news or regulation by countries can affect their prices.
Which is more secure: Litecoin or Ethereum?
Both of them are well secured. Ethereum uses KECCAK-256, whereas Litecoin uses SHA-256. Both of them are the best in their class. Hence, you can use anyone as long as you physically don't provide your login details to anyone.
Also read,