Bitcoin News: 12th October 2021
Bitcoin Reaches $57,500, Recovering Completely from Elon Musk-Driven Correction
The Texas Democratic Party intends to leverage NFT sales to raise funds.
FTX U.S. launches the NFT Marketplace On Solana
In Afghanistan, despite the Taliban's takeover, crypto use is on the rise.
Venezuela's International Airport is Expected to Begin Accepting Bitcoin ($BTC) in the Near Future
The SEC has issued new regulatory threats against Robinhood.
The Blockchain.com exchange has launched Bitcoin margin trading.
The Ripple cryptocurrency will be used to support solar energy projects in the United States.
Bitcoin Reaches $57,500, Recovering Completely from Elon Musk-Driven Correction
For the first time since Tesla ceased taking Bitcoin payments, the biggest cryptocurrency has surpassed $57,000.
On the Bitstamp platform, the benchmark cryptocurrency achieved an intraday high of $57,448 with bulls in total control of the market for the time being.
On May 12, Bitcoin was striving to regain the $58,000 mark, but Tesla's heartbreaking decision tipped the scales dramatically in favour of the bears. After CEO Elon Musk unexpectedly announced the suspension of payments and raised worries about the cryptocurrency's carbon impact, the cryptocurrency plunged over 16 percent in only hours.
The negative environmental effect of Bitcoin has been thrust to the centre of the crypto discussion, with proponents of "green" alternative cryptocurrencies racing to pitch their proposals.
The numerous tweets from Bitcoiners attempting to persuade Musk of the merits of mining appeared to fall on deaf ears, and matters to a head when
Furthermore, according to the on-chain analyst, Willy woo,
"Money moving on Bitcoin's blockchain is back near all time highs.
It's presently doing ~$190k per second. Compare this to $130k per second by Visa for US customers and $55k per second for Mastercard."
Therefore, there is a very high possibility that we're soon going to see a new all-time high! However, as the Bitcoin dominance is significantly on rising hence all the altcoins are bleeding. Once BTC gains a stable position, we might then be seeing some gains in the altcoins.
The Texas Democratic Party intends to leverage NFT sales to raise funds
Front Row, a progressive marketplace, has announced that it will collaborate with the Texas Democratic Party to test a scheme that would utilise nonfungible tokens to raise funds for candidates and causes.
Front Row stated in a statement on Oct. 11 that it had already produced digital pictures of significant events in the progressive movement and was selling nonfungible tokens (NFTs). "Wanted" posters showing conservative Texas politicians leaving the state are among the NFTs on display.
Front Row claims the money generated through its NFTs would go "directly to political organisations and people," but it doesn't clarify how the digital purchases will comply with current campaign finance rules.
Candidates for federal positions appear to be prohibited from receiving more than $5,800 from a single individual for the selling of one or more NFTs under US law.
"NFTs will become a significant complement to any political fundraising campaign," said Front Row co-founder Parker Butterworth, "and the opening of our marketplace will provide Democrats throughout the country a fundraising advantage that their rivals do not have."
This is most likely a reference to Republicans. "We're excited to keep converting compelling, exclusive behind-the-scenes experiences into digital products that help advance progressive goals."
Despite the fact that numerous municipal, state, and federal candidates for office in the United States have stated that they will take cryptocurrency donations — most likely in an attempt to attract younger, tech-savvy voters — NFTs have mostly been absent from congressional discussions.
In Afghanistan, despite the Taliban's takeover, crypto use is on the rise
Over the summer, as the Taliban's takeover of Kabul seemed more imminent, Afghanistan's central bank removed hard cash reserves from its vaults. As a result, the United States suspended the shipment of dollar notes, and local banks implemented capital controls. Afghans have increasingly come to regard cryptocurrencies as a safe location to deposit their assets, offering a tiny but vital financial lifeline, while Western governments, banks, and money-service firms have cut off access to traditional kinds of financing. Afghanistan has risen into the top 20 of the 154 nations rated in the Global Crypto Adoption Index for 2021 as a result of its increased bitcoin usage in recent months.
Afghanistan was among the lowest-ranking countries in the crypto analytics firm Chainalysis's August report last year. Chainalysis ranks nations based on the increase in crypto trading volume, adjusted for the purchasing power of the people.
In addition to the recent rise, early cryptocurrency investors in Afghanistan have been able to utilise their gains to securely escape their families and friends.
Nearly a third of the nearly 16,000 girls and women who attended Digital Citizen Fund centres to acquire basic computing skills also learnt how to set up a crypto wallet and receive cash. Some of the most enthusiastic participants learnt how to trade and invest in Bitcoin and Ethereum.
Following the Taliban's takeover of Kabul on Aug. 15, some of these women were able to flee the country using these funds. They were able to send money out of the nation and assist their family in relocating to different countries using their crypto wallets.
However, because Afghans use cryptocurrencies to move cash out of the country, there is a danger that the Taliban would adopt cryptocurrency as part of a national economic policy to avoid Western sanctions.
Despite its ability to help people in need, the possibility of cryptocurrency enabling the globally criticised new government may enrage doubters in the West.
FTX U.S. launches the NFT Marketplace On Solana
On Solana, FTX's US subsidiary has established an NFT marketplace. Solana NFTs placed on FTX US must be listed in SOL, but those created on the exchange can be listed in SOL, ETH, or even USD through bank ACH or credit card.
Solana NFTs that are deposited to FTX US must be listed in SOL, but NFTs that are minted on FTX US can be listed in SOL, ETH, or even USD via bank ACH or credit card. NFTs will be charged a 2% fee by FTX US, compared to a 2.5 per cent cost by OpenSea.
NFT projects must adhere to FTX US rules and regulations since FTX US is a centralised, controlled exchange. Users will be immediately approved or denied after depositing Solana NFTs. Otherwise, they will be sent to FTX US's internal review staff for review.
Furthermore, depending on the dollar value of the withdrawal, clients must pass either KYC level 1 or KYC level 2. While NFT inventors will be able to collect royalties, NFT holders will be unable to do so. Furthermore, creator royalties will be restricted at 40%. OpenSea, on the other hand, has a maximum of only 10%. Currently, one cannot establish a royalty while minting NFTs on FTX US, however, FTX US promises that this will be available shortly.
While the majority of NFTs are still based on Ethereum, Solana's cheaper costs and quicker transactions may help to foster a healthy NFT ecosystem. There are about three-quarters of a billion dollars worth of Solana NFTs on the market right now.
FTX is one of the most well-known cryptocurrency exchanges, having recently raised $900 million at a valuation of $18 billion. In June, it launched its first NFT marketplace. FTX provides a distinct NFT marketplace for US citizens, similar to its trading platform.
Venezuela's International Airport is Expected to Begin Accepting Bitcoin ($BTC)
In response to the growing popularity of digital assets, one of Venezuela's international airports is planning to open a Bitcoin and other crypto payment options for ticketing. According to rumours, the Simon Bolivar International Airport is striving to comply with local rules by allowing crypto payments. The airport lies in the heart of Caracas, Venezuela's capital city.
The airport's director, Freddy Borges, stated that they are excited to introduce $BTC, $DASH, and even local oil-pegged digital currencies. According to Borges,
"We must advance in these new economic and technological systems to be accessible,"
Venezuela is seen as a model of what centralised and corrupt regimes can do to one of the world's wealthiest countries. Venezuela boasts some of the world's greatest oil and diamond reserves and was once considered a wealthy country. However, a combination of corruption and financial incompetence resulted in the world's largest hyperinflation. As a result, the value of the local currency, the Bolivar, has been steadily declining, to the point that money notes are being tossed on the streets and being used as relics.
Venezuela was the first government to issue its own digital money, the Petro, in the form of a digital currency. Petro, unlike conventional CBDCs, was not backed by native fiat but rather by oil reserves. However, the government's poor execution and compelled implementation did not make it a huge success. With the introduction of a new initiative on October 1st, the government is once again experimenting with Petro.
Many financially ailing governments have turned to crypto for help, with Iran utilising BTC to circumvent international sanctions, El Salvador declaring $BTC legal money, and a slew of other countries attempting to integrate crypto assistance.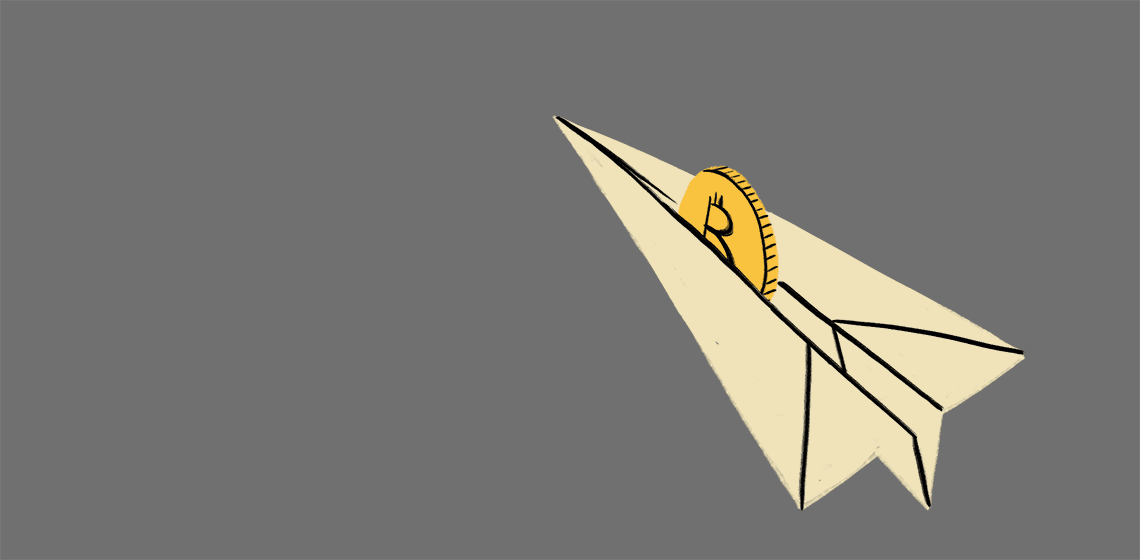 The SEC has issued new regulatory threats against Robinhood
In an S-1 filing, Robinhood stated that growing regulatory scrutiny of cryptocurrencies might stymie their business model, particularly given their "paying for order flow" approach (PFOF).
Payment for order flow, a technique utilised by brokerages like Robinhood and Charles Scwab to collect money in return for customer trade orders, was the subject of Robinhood's warning. The contentious method allows internet brokers to charge ordinary investors no fee by selling their orders to market makers, who then execute the deals.
Robinhood referenced the Securities and Exchange Commission (SEC) in their June agenda, which stated that the SEC may propose new rules in the new year to "modernise stock market structure," which may include an overhaul of PFOF. In its revised S-1 filing, Robinhood stated:
"These laws and regulations are complex and our interpretations of them may be subject to challenge by the relevant regulators. Future regulatory developments are impossible to predict with certainty. Changes in laws and regulations, or our failure to comply with them, may negatively impact our ability to allow customers to buy, hold and sell cryptocurrencies with us in the future and may significantly and adversely affect our business."
While PFOF was crucial for the onboarding of many young retail traders, the House Financial Services Committee grilled Robinhood CEO Vlad Tenev on their business strategy, especially payment for order flow, in February of this year.
In an interview, SEC Chairman Gary Gensler discussed the possibility of banning PFOF, saying that it was "on the table."
The Blockchain.com exchange has launched Bitcoin margin trading
Blockchain.com, a Bitcoin (BTC) wallet and exchange platform, has announced the launch of margin trading services.
Since starting its exchange service in 2019, Blockchain.com has received several requests for Bitcoin margin trading, according to a blog post published on Tuesday.
According to the statement, the platform will begin margin trading with up to 5x leverage for the Bitcoin-United States dollar (BTC/USD) exchange.
Users in around 150 countries will be allowed to utilise the exchange's Bitcoin margin trading service, with notable exceptions in Italy, France, Canada, and the United States.
Japan, Germany, Austria, the United Kingdom, and the Netherlands are among the countries that are excluded.
According to Tuesday's statement, only gold-verified customers with full identity verification will be able to utilise the margin trading function.
The statement indicated that daily trading costs on open margin trading positions would be 0.12 percent, which is equivalent to 0.02 percent each four hours.
Since expanding its product portfolio to include bitcoin exchange services, Blockchain.com has reached another milestone with the debut of margin trading.
In August, the platform stated that it had processed $1 trillion in cryptocurrency transactions and that it was considering an initial public offering (IPO) by 2023.
Following in the footsteps of Coinbase, Blockchain.com's IPO ambitions are part of a growing trend of exchanges and other crypto companies pursuing public listings. Kraken and Circle, for example, are considering going public on the stock exchange.
Earlier this year, the wallet and exchange platform held numerous financing rounds and was valued at $5.2-billion as of March. According to reports, Blockchain.com used the funds to expand its institutional business.
The Ripple cryptocurrency will be used to support solar energy projects in US
Ripple, a blockchain payments startup located in San Francisco, has teamed with Nelnet Renewable Energy, the NYSE-listed Nelnet's renewable energy investment division, on a US$44 million clean energy fund to promote solar energy projects in the United States, according to the company.
According to the business statement, the solar projects sponsored by the Ripple Nelnet Renewable Energy Fund are expected to offset nearly 1.5 million tonnes of CO2, which is the equivalent of CO2 emissions from using 154 million gallons of gasoline.
"Ensuring a clean energy future is a top goal for every sector, not only to drive future economic development but also to ensure a more sustainable planet," said Ken Weber, Ripple's head of social impact. "As cryptocurrencies and blockchain become more widely used, it is clear that the technology will underlie our future financial systems."
The move is part of Ripple's attempts to decrease its carbon footprint as part of the cryptocurrency industry's decarbonization. Ripple is a signatory to the Crypto Climate Accord, a private-sector-led project aimed at making all blockchains 100 percent sustainable by 2025.
According to Ripple, the XRP Ledger Foundation, Ripple, and Energy Web collaborated in 2020 to decarbonize the XRP Ledger, making it the first significant global blockchain to do so.
Bitcoin has drawn a lot of interest from institutional and individual investors, as well as opponents who claim that its energy-intensive proof-of-work consensus mechanism and mining activities hurt the environment by emitting significant amounts of carbon dioxide. Following China's crypto mining prohibition, many miners have closed down their operations and relocated to other states, like Texas, where regulations look to be more favourable and inexpensive power is available.
So that's all for now, we'll get back to you tonight! Until then, join our telegram channel for free crypto signals. Visit our blog linked below for guides, reviews, and tutorials. And subscribe to the channel for daily updated crypto news.
Read Yesterday's news here.