Bitcoin News: 17th October 2021
The Binamon Marketplace has now launched.
WBS Dubai hosts a cryptocurrency fight for Amir Khan's charity boxing event.
On her first Bitcoin investment, a Brazilian child achieves a profit of almost 6,500%.
UWM, a mortgage lender in the United States, will no longer accept Bitcoin payments.
The Binamon Marketplace has now launched
The Binamon NFT marketplace is currently operational. Participants in Binamon's play-to-earn metaverse will be able to exchange their in-game collectibles through the marketplace.
The platform announced the debut on the eve of the anticipated launch date of October 16:
"We are pleased to announce the launch of our fully functional marketplace which will be in 7 hours at 00:00 UTC", the platform tweeted.
In a follow-up tweet, Binamon confirmed the successful launch, stating that users may now sell or browse assets on the marketplace. The move signals an attempt to profit on the high level of interest in NFTs among users and investors. Players had to make do with a BakerySwap-hosted marketplace in the early days of the Binamon metaverse.
Members of the Binamon community, on the other hand, who found it inconvenient to go from Binamon to BakerySwap to trade their NFTs, wished for Binamon to have its own marketplace. Binamon has finally listened to the community, which should enhance the platform's gaming experience.
The Binamon metaverse's play-to-earn ecology has been steadily growing. The platform was formerly ranked third among Coinmarketcap's top trending cryptos. Binamon published its Android mobile version on October 5 less than two months after the game's August 28 debut.
Binamon is a Binance Smart Chain-based play-to-earn GameFi 3-D metaverse. The metaverse is populated by digital creatures inspired by Pokémon. The native $BMON token may be earned by battling other players' Binamons, selling them, or staking them.
Aside from earning money, the game has a feature that allows users to design and receive actual replicas of their Binamons.
WBS Dubai hosts a cryptocurrency fight for Amir Khan's charity boxing event
The World Blockchain Summit in Dubai held an exhibition boxing bout for the WBC Crypto Belt amongst renowned cryptocurrency traders and influencers. A charity event was held to fund the battles, which included an auction of mementos, including digital currency assets and nonfungible tokens (NFTs).
Amir Khan, a two-time World Boxing Champion, and the Super Boxing League (SBL), in collaboration with ByBit crypto exchange and the World Boxing Council, were involved in what began as a dialogue for a friendly fight with a limited audience.
Luke Martin vs. Louis and RookieXBT vs. loomlock.eth were among the famous Crypto Twitter entrepreneurs that competed in casual boxing fights during the event. Louis and RookieXBT were the event victors, with RookieXBT taking home the WBC Crypto Champion title.
In addition, the boxing fight drew a large number of crypto fans from across the world, who took part in the charity event, with proceeds going to the Amir Khan Foundation.
On Sept. 22, banking officials in the United Arab Emirates formally allowed the trading of cryptocurrencies in Dubai's economic free zone, as part of a continuing effort to position Dubai as the future blockchain centre.
On her first Bitcoin investment, a Brazilian child achieves a profit of almost 6,500%
A 4-year-old child is said to have profited almost 6,500% on a one Bitcoin (BTC) present she got on her fourth birthday.
Joo Canhada, the creator of the Brazilian crypto exchange Foxbit, gave his newborn daughter 1 bitcoin, which is currently worth $915.80. Canhada shared the following facts about the event:
Four years later, the child's single BTC investment has yielded a profit of more than 6,500 per cent, as the price of Bitcoin has risen back to the $60,000 threshold. Canhada was ignorant at the time that 2017 was the last year for investors to buy Bitcoin for under $1000.
A 12-year-old London youngster apparently gained over $400,000 during the school holidays by selling a series of nonfungible tokens only last month (NFT).
According to a report by Cointelegraph, London-based Benyamin Ahmed developed and tokenized Weird Whales, a collection of digital images of whale emojis that were then sold as NFTs.
While Ahmed was unable to establish a bank account owing to his age, his father confirmed that the claimed proceeds from NFT sales had been transferred to Ether (ETH).
UWM, a mortgage lender in the US, will no longer accept Bitcoin payments
United Wholesale Mortgage (UWM), a major mortgage lender in the United States, has chosen to cease enabling its clients to make payments in cryptocurrency, citing "industry regulatory uncertainty" as a cause.
United Wholesale Mortgage, a Michigan-based wholesale lender, revealed in August that consumers may pay for house loans with Bitcoin, making it the first major US mortgage lender to accept digital currencies as a payment option. Ethereum and Dogecoin were later included as alternatives.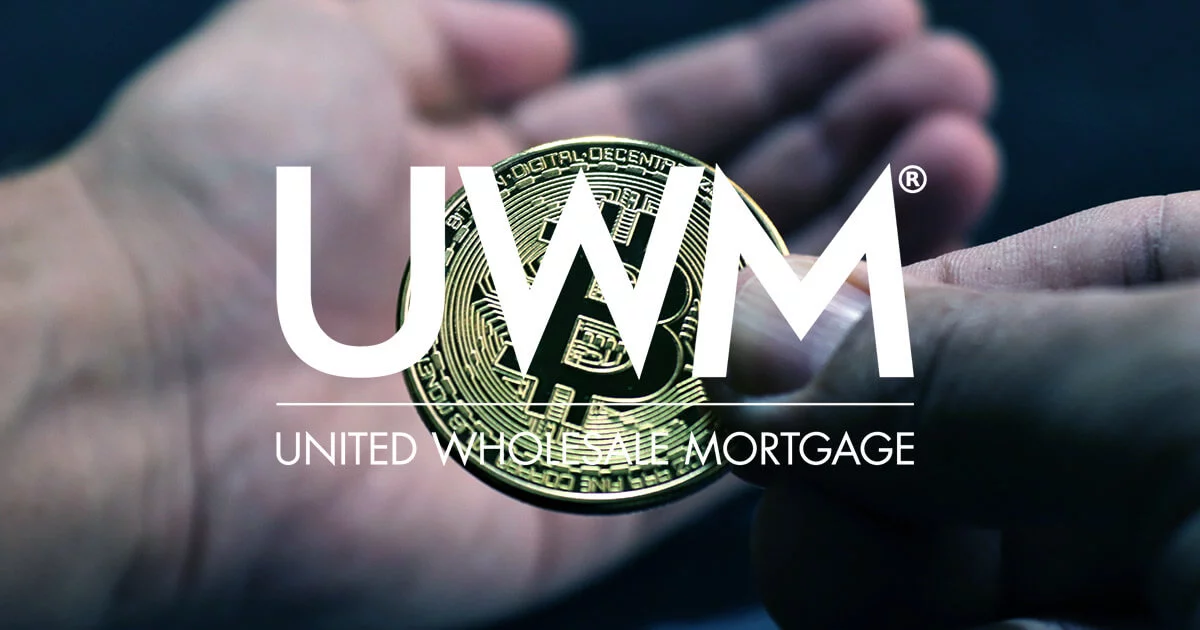 However, according to a CNBC storey, UWM's cryptocurrency sale has been halted after only two months. Ishbia reported that consumer demand was not at the required level during this time, as just one mortgage payment was made in September and five more in October, according to Ishbia:
"We're proud to be the first mortgage lender to successfully pilot this technology and further demonstrate that we're innovating for the long term," Mat Ishbia – President and CEO of UWM – said back then.
Another reason the company ceased taking cryptocurrency as a form of payment is the lack of a regulatory framework.
Following that, the executive promised that his business will keep track of changes in the digital asset area. He stated that if cryptocurrency "becomes more widespread," UWM may once again give such a payment mechanism because they "know how to do it today."
Read Yesterday's news here.