Millions of people have been inspired to invest in decentralized digital assets by Bitcoin, which has risen from a niche technology developed by a small group of individuals to become a household name throughout the globe. This post will provide you with some options to short and long Bitcoin, regardless of whether you don't believe in Bitcoin or are an experienced trader wanting to profit from price moves either way.
What does Bitcoin Shorting mean?
A trading method known as "short selling", or "shorting" Bitcoin aims to make profits when the price declines. Shorting is a trading strategy that every trader should be familiar with since it enables you to profit from price falls rather than merely from increases in the value of Bitcoin.
Short selling Bitcoin refers to selling bitcoins to purchase them again at a discount, making money off the price differential between the selling and buyback points.
Suppose you sold one Bitcoin for $10,000. Now, you have $10,000 in cash in your trading account, and the price of Bitcoin has suddenly decreased to $9,500. Therefore, you may now repurchase your Bitcoins for 9,500 dollars, resulting in 1.052 Bitcoins and effectively profiting $500 in one trade as the price falls.
Also, you may read:

How to Short Bitcoin using Leveraged Tokens
What does Bitcoin Longing mean?
Buying Bitcoin on one of the exchanges, holding it until the price rises, and then selling it is how to long. More knowledgeable traders use margin (or leverage) trading exchanges, where they place collateral (usually their Bitcoins) to borrow money to acquire Bitcoins.
Suppose you spent $8,000 to purchase 1 Bitcoin while you still have 1 Bitcoin; the price of Bitcoin has suddenly increased to $10,000. Therefore, your one Bitcoin is now worth $10,000, and you made $2,000 in the process.
How can I short and long Bitcoin?
Buying Bitcoin on one of the exchanges, holding it until its value increases, and then selling it are two straightforward ways to long it. More experienced traders utilize margin (or leverage) trading exchanges where they put up collateral (often their Bitcoins) to borrow money that they can use to purchase Bitcoins. Using margin trading platforms may be very rewarding but also quite risky, since you run the risk of losing all of your collateral.
You can short-sell Bitcoin by temporarily selling the coins you already have and then repurchasing them at a lesser cost. Advanced traders can sell loaned Bitcoins with the assurance that they will refund the loaned Bitcoins by using margin (or leverage) trading exchanges. To avoid selling your Bitcoins and continue making money from a dropping Bitcoin market, using a margin trading exchange is practically a requirement when shorting the market.
Popular exchanges to short and long Bitcoin
I'll give you a quick rundown of the most well-known exchanges where you can buy and sell Bitcoin.
Bybit – A Platform for Margin Trading
One of the newest margin trading platforms is Bybit (established in March 2018).  You can trade various pairs with up to 100x leverage and work out you're trading while keeping the risk is to reward ratio in mind. In addition, their innovative, user-friendly, and highly advanced platform has been designed from the ground up and by using the best-in-class infrastructure to provide traders with the industry's fastest, fairest, safest, and most transparent trading experience. 
There are four different trading pairs offered by Bybit: BTC/USD, ETH/USD, EOS/USD, and XRP/USD. You must deposit the base currency of the trading pair you want to use (BTC, ETH, EOS, or XRP) to trade on Bybit.
Bybit charges a 0.075% taker volume fee (market orders) and reimburses you with a 0.025% maker volume fee (limit orders). Therefore, executing limit orders on Bybit can result in financial gain.
Bitmex – A leading Crypto Margin Trading Exchange
BitMEX is one of the early movers in the crypto trading market. It is located in Seychelles and has been up and running since 2014. BitMEX is a peer-to-peer platform that offers leverage trading. BitMEX provides you with perpetual contract products, and you can only use Bitcoin to trade at BitMEX. It also provides anonymity from the order book; however, you must complete your KYC verification to place orders.
BitMEX charges a 0.075% trading fee and offers a 0.025% maker's rebate.
Further, BitMEX stores your funds in offline wallets and uses its one-of-a-kind multi-signature withdrawal and deposit scheme. The BitMEX trading engine operates in KDB+, which banks use to prevent their servers from hackers. BitMEX also runs bug bounty programs on platforms such as HackerOne.
Binance – Best for Spot and Margin Trading
The best cryptocurrency exchange in terms of trading volume, liquidity, and user base is Binance. Check out the entire of our Binance review here.
The exchange allows for margin trading, which can be understood and carried out by a user in a few easy steps. You must finish the identity verification (KYC) process, and your country must not be on Binance's list of banned countries to utilize the margin trading feature. Currently, US citizens are unable to use Binance's Margin Trading function.
The exchange also maintains a Margin Insurance Fund to protect its overall liquidity. The exchange will reimburse the trader's debt from this Insurance Fund if the trader declares bankruptcy while engaging in margin trading and his assets are insufficient to satisfy his debts.
Margin trading is an option for both short and long positions. The exchange permits a 10x margin for spot trading and a 125x for derivatives trading.
You can refer to the regularly changing interest rate on borrowed amounts here. Additionally, you can pay your margin trading interest in BNB (Binance's internal token), which would save you an additional 5% on interest.
KuCoin – Suitable for Margin Trading
Another of those incredible cryptocurrency exchanges, KuCoin, provides a wide range of services and tokens. This platform is where most low-market-cap gems may be found.
This platform needed to be included in my list due to its dynamic user interface and strong platform liquidity.
Further, When trading derivatives, KuCoin offers a margin of up to 100x and up to 10x, respectively. Additionally, Kucoin, like Binance, offers a variety of Leveraged Tokens, an improved version of margin trading, because they do not involve the risk of asset liquidation.
The interest rate for KuCoin's margin trading fluctuates often and can be found here. Besides, if you want to increase your crypto security, KuCoin enables non-custodial trading options directly from your private wallet.
Kraken – An exchange for Margin and Futures Trading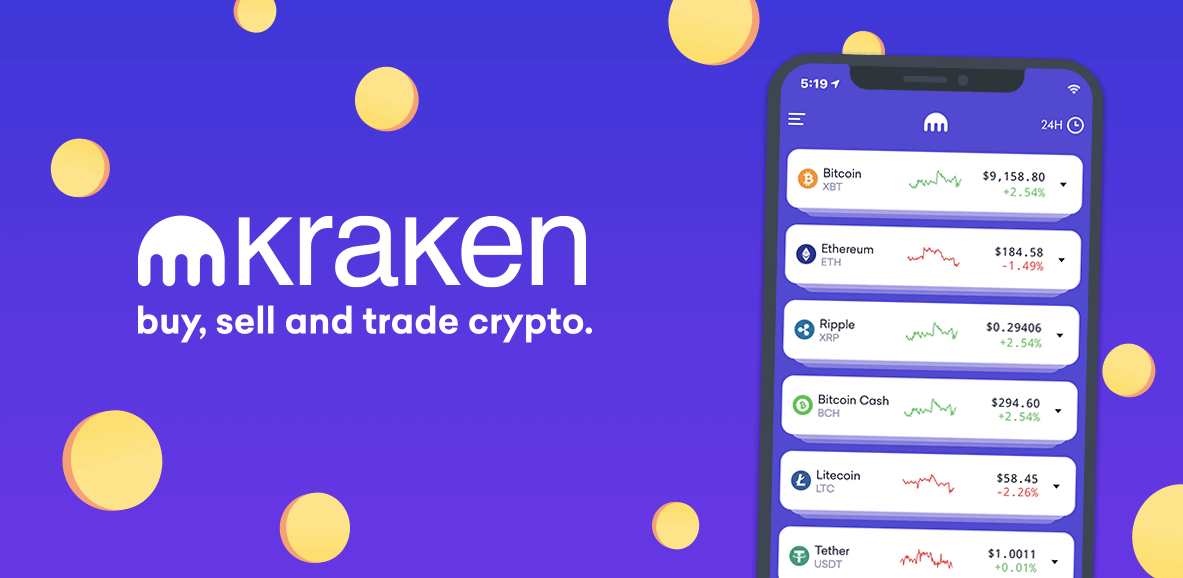 Since 2011, the San Francisco-based bitcoin exchange platform Kraken has existed. Additionally, Jesse Powell developed one of the biggest and oldest trading systems. Using its interactive interface, you may exchange fiat currencies, such as USD, Canadian, Euro, and GBP, with the more than 60 available cryptocurrencies.
Users of Kraken can trade with up to 5x margin. With Kraken providing the remaining collateral as leverage, you can buy something on this exchange platform with as little as one-fifth of the required collateral. This will help you in enhancing your trading profits.
Furthermore, Users of Kraken futures can trade popular cryptocurrencies with up to 50x leverage. As a result of this feature's complexity for novice users, only established users are advised to use it.
How to short and long Bitcoin: Conclusion
Hopefully, through this article, you are aware of what shorting and longing Bitcoin are and how to execute them. The straightforward idea of shorting bitcoin must be understood and used by everyone who desires to trade it successfully. Before making an actual trade, research and practice on a cryptocurrency simulator.