USDSwap Phishing Link Scam
We have learned about the ApeCoin and other OpenSea Phishing scams in the last week. So scammers are out with a new link, i.e., https://usdswap.io/. So we want to advise our readers that many scammers are out there in full force. So users should always be highly suspicious when connecting their wallet to a website, and they should never type their seed phrase. Below is the screenshot of the same phishing link website.
No website buttons are working, i.e. Info, Staking etc. When we click on these, we are again redirected to https://usdswap.io/. Only the Connect to Wallet button is working. Here is the link to the creator's wallet. Also, after checking the internal transactions of the smart contract. We can find that all the BNB is being deposited is moving to the same address. The scammer has also used tornado cash to maintain the privacy of transactions.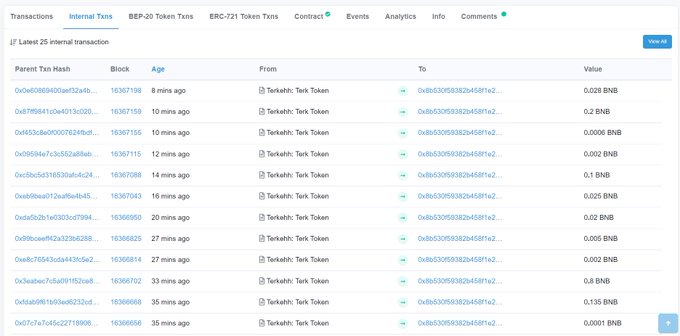 We will advise our readers not to click on any suspicious links to buy crypto and NFTs. Phishing Link cases are increasing a lot nowadays, so please stay alert.